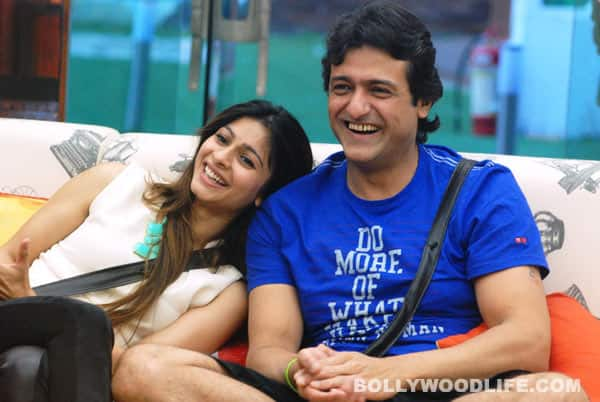 The two lovebirds are all set to take their relationship to the next level, it seems
Armaan Kohli and Tanishaa Mukherji grabbed the headlines due to their closeness in Bigg Boss 7. And the two lovebirds seem to be inseparable even outside the glass walled house.
The two are madly in love with each other and there are quite a few events that prove our point. Remember how the couple rang in the New Year together in Goa? Later, during a Celebrity Cricket League match in Dubai, Tanishaa was spotted in the stands, cheering for Armaan. That apart, the couple also celebrated Valentine's Day in Maldives together. And as per the latest buzz, Tanishaa and Armaan have headed to Jammu to visit the Vaishno Devi temple. What's more? Tanishaa's mother Tanuja and Armaan's father have also accompanied the couple, we hear. This comes as a bit of a surprise, since Tanuja had shown her resentment to this relationship. But now it looks like Tanishaa has finally managed to convince her mummy dearest.
A day before taking the chopper ride to Jammu, TanMan (that's what their fans call them) walked hand-in-hand into a Juhu 5-star hotel, where they gave the interview to a tabloid in which Armaan referred Tanishaa as "marriage material."
Well, it's quite obvious that the two lovebirds are set to take their relationship to the next level. But when? Well, for that all we can do is just wait and watch.