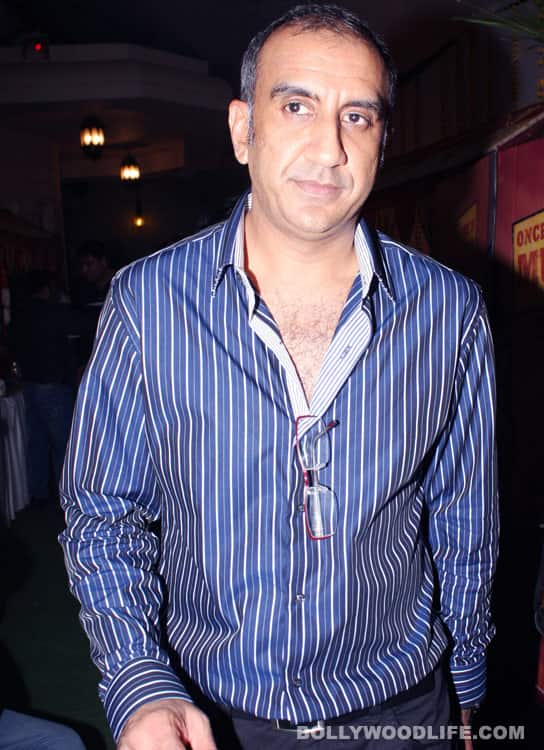 The director of The Dirty Picture is now being chased by many producers, but it was Bhushan Kumar he chose. And here's why…
Bhushan Kumar and Milan Luthria have joined hands for a flamboyant new movie. And according to a birdie, Milan has been working on the script of this one for the last three years, but will start work on it only after the completion of Ekta Kapoor's sequel to Once upon A Time In Mumbaai.
After the success of The Dirty Picture, Milan Luthria has been flooded with offers from a number of producers to make films for them, but he chose to work with Bhushan Kumar for two reasons. One was to keep a promise that he made to Kumar before doing TDP, and the second was because he liked Bhushan's style of promotion. After all, as Aamir Khan recently said, promotions is halfway to success! "I like the way Bhushan promotes his films, and as the owner of a leading music company, he does have an edge over other producers," Luthria said in an interview.
For Bhushan Kumar, it was Milan's style of making movies that decided the tie-up. "Most films today are either action, comedy, emotional drama or romance, but Milan's film is a combination of everything, like a Manmohan Desai kind of entertainer, catering to all sections of society," he said to a publication.
What's more, in this new project, Milan is likely to choose to work with an actor he has never collaborated with before. Ahem, ahem…is that a sneaky hint pointing at one of the Khans? We don't know yet. But we keep our fingers crossed that it is. After all, we've heard that the makers of this film are thinking of roping in 'big' stars for the positive as well as the negative role in the movie. And, talking about the Khans, won't it be fun if Salman Khan and Shahrukh Khan get roped in for this one? Wink, wink.