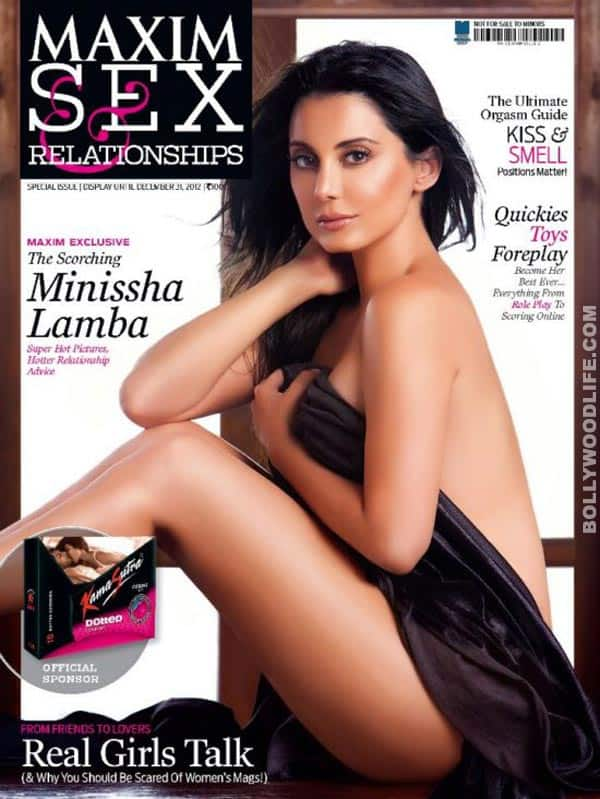 The petite babe was spotted gracing the cover of the popular men's magazine Maxim in her..errr…almost nothingness!
We wonder what has been more frequent in Minissha Lamba's life. Is it the string of flops the babe has churned out in her (in)glorious filmi career, or is it the slew of desperate cover appearances she makes that have put us off completely? And there she goes again!After her horribly stupid role in Shirish Kunder's equally idiotic directorial venture Joker, where Minissha played a desperate journalist, the gal decided to pull off yet another blooper almost effortlessly.
Don't get us wrong, Minissha. We love you as much as we love any of those spicy, cleavage-bearing Maxim girls. But this cover shot borders on the typically expressed desperation we see oh-so-regularly from B-town starlets who have to shout from rooftops or, for that matter, through some seedy glossies to declare that they are still around and hot. We guess you too have resorted to that 'look at me strategy' by posing in your partially hidden-partly on display glory.
Sorry babes, those gleaming legs desperately trying to stream our eyeballs down to that photo-shopped bubble butt….that just does NOT work for us! It is highly advisable that you update your CV and try your luck to bag a much-needed good film!