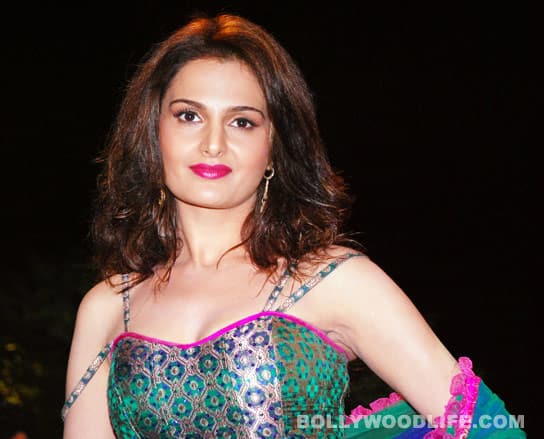 The notorious ex-flame of gangster Abu Salem has been allegedly been threatening a director
People in Bollywood might have the right reasons to be wary of Monica Bedi, given her rapport with the Mumbai underworld don Abu Salem in the past. So, when a Mira Road-based filmmaker, Akash Pandey received a slew of threatening calls and messages from the actor allegedly for non-payment of dues for working in his film, he decided to register a complaint against the damsel. In his complaint, Pandey stated that Monica has been bombarding him with threatening SMSes, one of which says, "U guys have to pay now, otherwise I will see u." After leading an eventful life and released from jail for passport forgery, Monica was deported to India by the Portuguese government.
Many filmmakers showed keen interest in casting her, especially after her appearance in Bigg Boss 2. Monica agreed to do one such project with Pandey for which she was paid Rs 5 lakh as fees. The film was first released in Nepal and Monica was supposed to get another Rs 5 lakh of on its release in India. But even before that happened, the actor has begun asking for her remaining dues. Pandey claims that Monica used dangerous language and apparently resorted to bhaigiri to demand the money. When a daily contacted Monica, she refused to comment on the issue and brushed these reports aside as baseless allegations! Now we are waiting to unearth the fact of the matter. Is Monica scaring people with her notorious nexus or is this the case of a small fry filmmaker taking advantage of Monica's shady past?