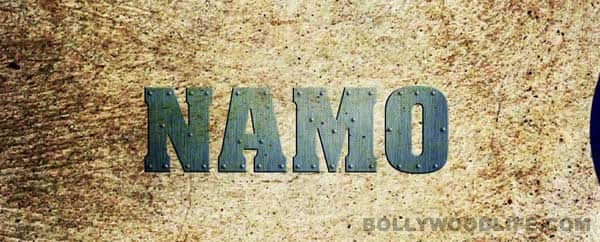 A biopic is being made on India's controversial politician. Interestingly, it might be released just before the general elections…
NaMo, a film based on the life of politician Narendra Modi has found its director in Kamasutra 3D filmmaker Rupesh Paul. The makers of the film have been looking for the perfect person to direct the biopic and finally, after seeing the promos of Kamasutra 3D, they chose Paul. The producers are looking for someone who could bring the new 4D technology to India, and have found a Korean company to install the equipment across theatres in India at a minimum budget of Rs 18 lakhs. This will be the first time that any Indian movie will be made in this format. The 4D effect will simulate the feel of rain, wind, lightning and vibrations, as well as attract viewers to special smells, smoke, air bubbles, strobe lights and more.
NaMo is slated to go on the floors by February 15 and is likely to star some of the biggest names in B-Town. Announcements about which actors will portray the adolescent and veteran stages of Narendra Modi will be made in the next week. The filmmakers have given an assurance that NaMo is not just based on the life of the political leader, but will also be a portrayal of his charisma and its effect on the Indian polity.
But who has backed the project financially? We already know that the 4D format needs a lot of moolah. Add to that the cost of Bollywood A-listers being considered for the movie and our question is valid indeed. Is Modi's national party supporting the project to make it a good promotional strategy for the elections? After all, we all know that movies are far-reaching and influential and can alter the mindsets of people. We also know that politicians can stoop to any level to hold the nation's reins in their hands. Is NaMo an attempt to woo voters?
Hmmmm…interesting thought, no? What do you think, BollywoodLifers – is NaMo a creative promotional strategy for Narendra Modi to gain popularity?Watch the teaser and let us know your thoughts…