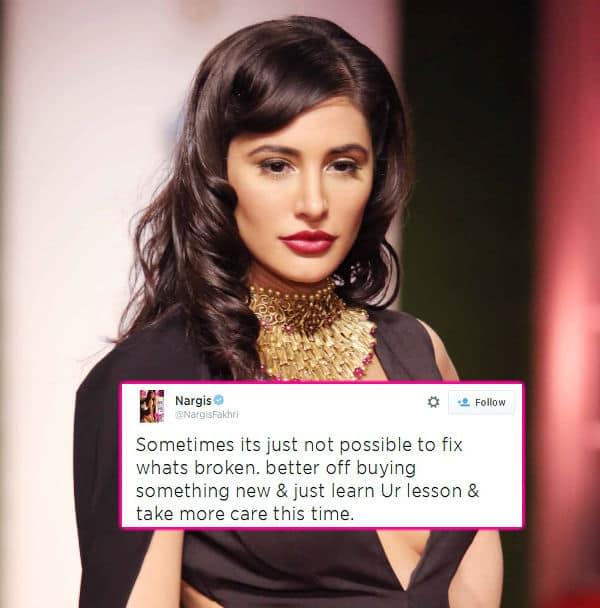 Looks like the Yaar Na Miley hottie hasn't been in her best spirits lately…
Nargis Fakhri has always denied rumours about her alleged relationship with Dhoom 3 actor Uday Chopra. The Rockstar actress stayed mum even when reports of her break-up with the actor-producer started doing rounds.
But looks like the sultry siren is unable to cope with the break-up. A recent tweet from the actress describes her state of mind. It reads, "Sometimes its just not possible to fix whats broken. better off buying something new & just learn Ur lesson & take more care this time."
Now we may be shooting in the dark here but looks like Nargis is talking about being heart-broken after her split with Uday and how she finds moving on the best way to deal with the break-up.
We hear you Nargis, hope that you find peace soon…