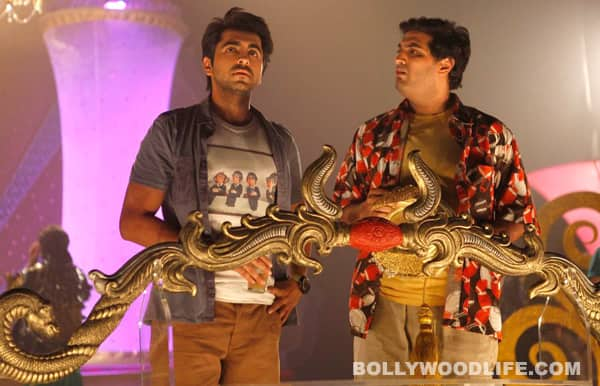 The title of the Dum Maro Dum director's next comes from a popular line in Sholay
Sholay is a watershed in Indian cinema – it was director Ramesh Sippy's vision combined with his father GP Sippy's clout that made it happen. The Sanjeev Kumar-Amitabh Bachchan-Dharmendra starrer – which also had the unforgettable Amjad Khan playing Gabbar Singh, Jaya Bachchan, , transcended all expectations of a curry western and became a legend over the years; so much so that even the director wasn't able to make a film that reached those heights. Obviously, it became almost a flagship film for the Sippy family. Hence we are not especially surprised to learn that Rohan Sippy's next, Nautanki Saala, is actually a subtle tribute to his father's Sholay.
How? It comes from a line in the movie. In a scene in the film where Jai (Amitabh) is tired of Veeru's antics he snipes, "Saala nautanki, ghadi ghadi drama karta hai!" Our buddy the birdie tells us that the inspiration for Rohan's latest, which will star current popular-favourite Ayushmann Khurrana and Kunal Roy Kapoor comes from this line. Nautanki Saala is a film about male bonding and there are many doffs of the filmi hat to Sholay in it. We also heard that Rohan Sippy favourite Abhishek Bachchan has a special appearance in the movie. Nautanki Saala will release in February next year.
ALSO READ: Ayushmann Khurrana: actor or singer?