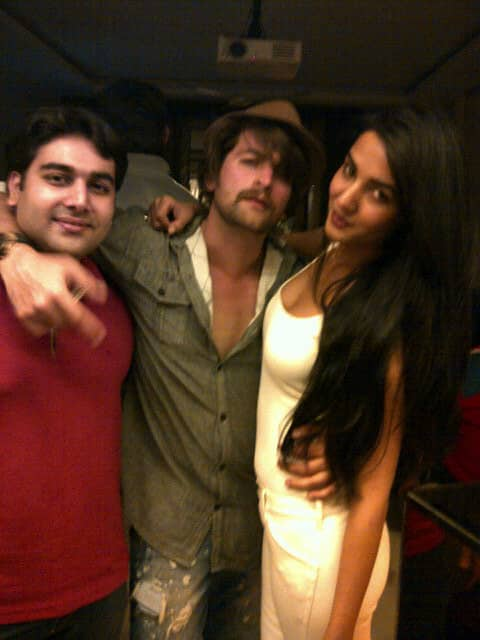 skip advertisement
Neil-Sonal-twitter_270212
So what happened to Puja Gupta?
It seems Neil Nitin Mukesh has found love again. The actor who turned 30 last month had claimed that he is ready to fall in love after two failed relationships and it looks like his wish has come true. The lady in question is Sonal Chauhan. They recently put up pictures of them partying happily at his home. We hear that he had invited all of his long-time friends and Sonal was the only one who didn't fit into that category. Then there is Neil's tweet in which he admits that he escorted Sonal to the sangeet ceremony of Dheeraj Deshmukh and Honey Bhagnani. That's enough to break your hearts, isn't it?
Yet, we do wish that Neil has really found true love. He had broken up with his long-time girlfriend Priyanka Bhatia in 2010, a few months after he revealed they were going to get married. He was rumoured to be seeing his Shortcut Romeo co-star Puja Gupta for a while but apparently that has was not true. Neil admitted to a daily that he had been seeing someone till last year, but that ended in heartbreak when his girlfriend walked out on him. Puja had only good things to tweet about Neil even last week so we guess he was not referring to her. Having gone through such pain, we hope Neil has found happiness at last.
ALSO READ: Neil Nitin Mukesh: I don't like to leave my brains behind to watch a film