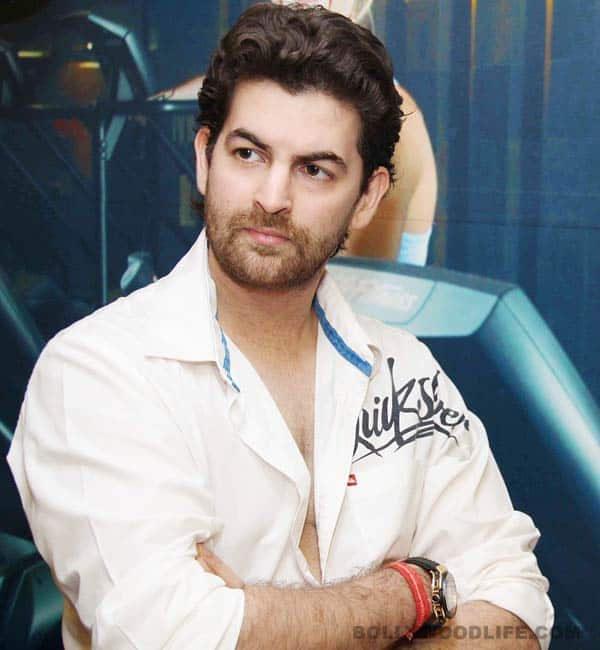 The David actor was recently spotted heaving a sigh of relief, thanks to his newfound single status. But something tells us that this guy is trying too hard…
Neil Nitin Mukesh was recently in the news – apart from his long list of movies like 3G, David, Shortcut Romeo and an erotic thriller – for committing a public folly when it came to his relationship with starlet Sonal Chauhan. Don't remember? Hear this – Neil apparently declared to the whole world about his plans of getting married to Sonal when the lady was just testing the waters. Ooops! Silly, no?
But looks like Neil's finally out of the confused relationship. And to drive the point home, he clearly stated in an interview, "I am currently single. And I am happy that Stupid Cupid has gone off my head." Neil went on to explain that he's had his share of heartbreaks and said, "Of late, I have been hurt too many times." Ahem ahem. Of late by…errmm…a certain Sonal Chauhan?
Anyway. Neil's declaration of singledom didn't end right there because he went on about how his tweets have been philosophical and how everyone goes through ups and downs in life…blah…blah…blah. But while we agree with his notions, his long and sentimental statements make us wonder if the actor is trying a tad too hard to portray that he's over and done with his last heartbreak.
Are you, Neil? What do you think, BollywoodLifers – is he?