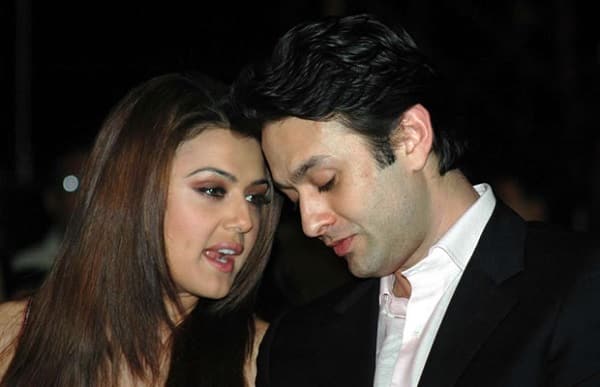 The Salaam Namaste actor filed a complaint against the business tycoon stating that he abused, molested and threatened her
Preity Zinta and Ness Wadia molestation case is getting complex day by day. Just yesterday we heard that Preity had stated that Ness had thrown burning cigarettes at her face and now we get to know that she is scared of her life till the time Ness is breathing in free air.
In a letter to the police commissioner Rakesh Maria on June 13, 2014, the Dil Se actor said that Ness had thrown burning cigarettes at her face, and had also locked her up in a room even before the incident that took place on May 30 at the Wankhede Stadium after which the heroine got the courage to go up and file a police complaint against his name. She stated, "Ness's behaviour towards me is getting more and more aggressive and violent over a period of time. From throwing burning cigarettes at my face to locking me up in rooms and manhandling me, I have seen it all with him. I (Preity) just want him (Ness) to be kept away from me so I can live in peace, otherwise one unfortunate day, in a fit of rage, he will kill me and that really scares me."
Zinta also said harming Wadia in any way was not her intention via the police complaint, but going to the cops was the only option left for her as she was not feeling safe anymore. Preity also informed that she was genuinely paranoid of the fact that Ness might try to harm her in the future directly or indirectly.
We hope the case gets resolved quickly. Keep reading this space for more updates on the Preity-Ness molestation case.