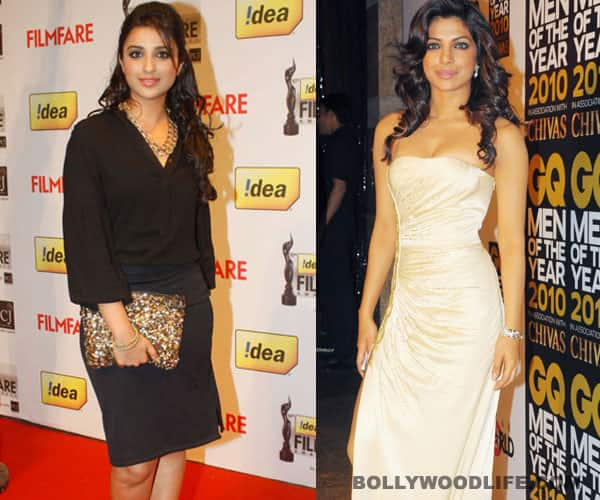 It seems Parineeti has done her BA (honours) in music and is all set for playback singing
With the stamp of a trained singer on her resume and the fact that she's learning Hindustani classical, Parineeti seems to be quite keen on making an entry into the world of Bollywood music. Now her sister Priyanka Chopra may be a good singer and she may have collaborated with international singers and jammed with renowned musicians, but as far as quality of the voice goes, we aren't quite sure who is the better one. Parineeti has learned the ropes of singing, whereas Priyanka looks like the creative and imaginative one who loves to compose and croon in her own unique way.
Whoever has heard PC junior (that's what we like to call Parineeti these days!), says that she is better than her elder sis. So while Piggy Chops comes up with her own albums and hobnobs with the likes of Lagy Gaga and Katy Perry, we won't be surprised if Pari ends up with some plum singing projects in B-town. After all, once you've swept the awards with your first film, it shouldn't take much time to enter the fray and grab some singing opportunities, right? Even if you have to snatch it away from your very own sister!