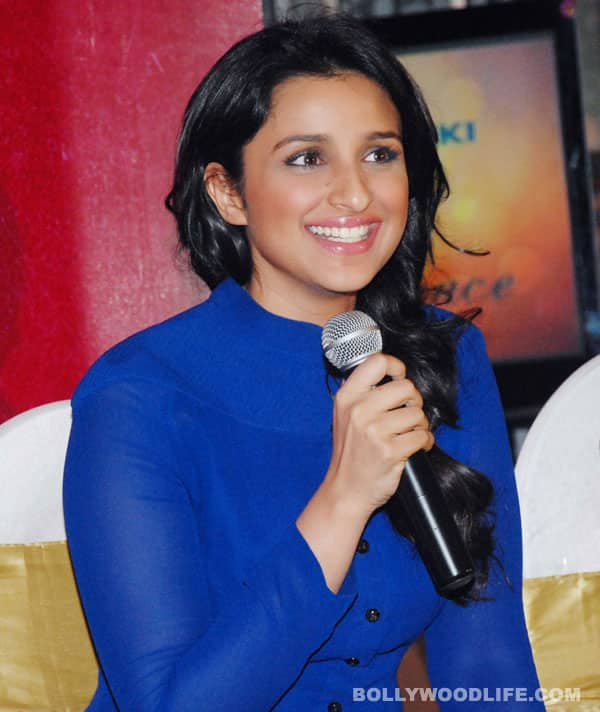 The Ishaqzaade babe has been on a lookout for a not-the-Ricky-Bahl kinda guy. So has she finally found Mr Right?
Priyanka Chopra's chubby li'l cousin Parineeti Chopra, who is known for her bubblyness, has recently been in the news for her (apparently non-existent) love life. Remember those days when Pari was spotted time and again with Dhoom's popular onscreen bike mechanic Uday Chopra? Well, looks like there was nothing between the two – just like they confessed on their respective microblogging accounts.
But does that mean that Chubby Chopra is single? Maybe not. Because working his way up the grapevine is another 'good friend' of Parineeti's – Maneesh Sharma. Hmmm, so what gives? Buzz suggests that the two got to know each during Band Baaja Baaraat – a movie directed by Maneesh – days. Also, MS recommended Parineeti to Aditya Chopra and Habib Faisal for Ishaqzaade.
What's more, the presumed 'couple' was spotted having a quiet dinner at a suburban restaurant in Mumbai. And that's what raised eyebrows. But hello, she's been having lunches, dinners and coffees with Uday Chopra too, no?
Anyway, while Pari has been coyly denying it all, birdies close to the actor say that PC Jr is indeed in a relationship, but wants to keep it hush-hush.
Hmmm, so is the Parineeti-Maneesh rumour really true? Or is there another man waiting to be linked with Ms Chopra over a cup of coffee? C'mon peeps, we know our Hindi movies are against one ladka and ladki being sirf dost, but do you really think that's the case with Pari and her growing list of 'just good friends'?