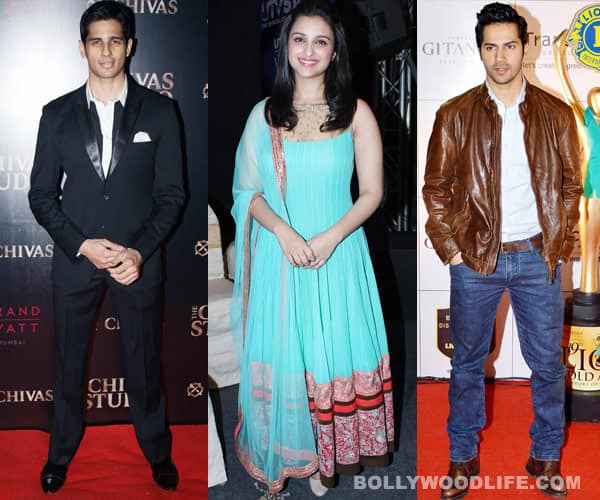 The spunky babe is all set to romance only one hunk of Student Of The Year, and the other dude is in limbo
While Sidharth Malhotra – the new hunk on the block from Karan Johar's Student Of The Year – is getting that fine opportunity to romance Parineeti Chopra, the other dude from KJo's glossy drama is waiting to break a jinx. Varun Dhawan, the younger son of director David Dhawan, may be impressive with his dance moves and his hot body, but the 24-year-old is not finding that one opportunity (read a film) to work with the Ishaqzaade star.
We hear that Varun was supposed to work with Parineeti in three different films but such is the twist of fate that none of those materialised. Blame it on prior commitments or the choices that these two young actors are making in terms of their film selection, the dates are clashing and this is preventing the two cute stars from being paired up. Meanwhile, Sidharth is happy to have bagged a film with Parineeti titled Hasee Toh Phasee.
"I was offered, I think maybe, three films with Varun. The films were either clashing with other films or there were scripts, I did not want to be a part of at that point of time. None of the films happened but I was paired with Sid (Sidharth Malhotra). But I really want to work with Varun. I think, he and I share this energy as people. It will be a lot of fun working with him on the set," said Parineeti in an interview.
We hope Varun will soon break the jinx and sign on the dotted line with Pari!