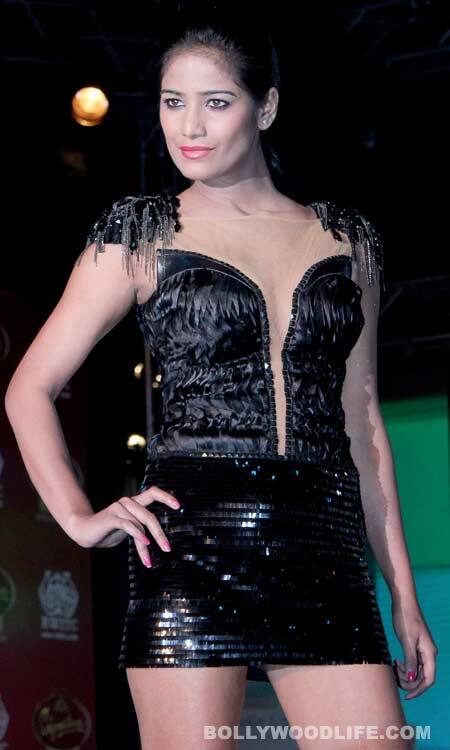 The controversial babe who is celebrating her 22nd birthday today is in the mood to get naughty
Poonam Pandey turned 22 today. But if you think that the sizzling siren is thinking about a memorable birthday bash tonight, you are absolutely wrong. Check out what Poonam has to say on this very special day and you will gauge the mood she is in today. "Lucky my Bday comes on the 69th day of the year; Guess thats y m Naughty Lol :p," tweeted Poonam.
Now you don't need to know Kamasutra by heart to know what the number 69 stands for! And Poonam is blaming her birthday for the sleaze she unleashes on her microblogging site with those tweets and revealing pictures.
She is always in search for something that can keep her in the media glare. Her upcoming movie Nasha is an erotic thriller and Poonam will try every trick in the book to create hullabaloo about this movie too. The babe wants to fetch eyeballs so desperately and what better day to start than her birthday! Right, Poonam?
Also read: Poonam Pandey birthday special: View hot pics