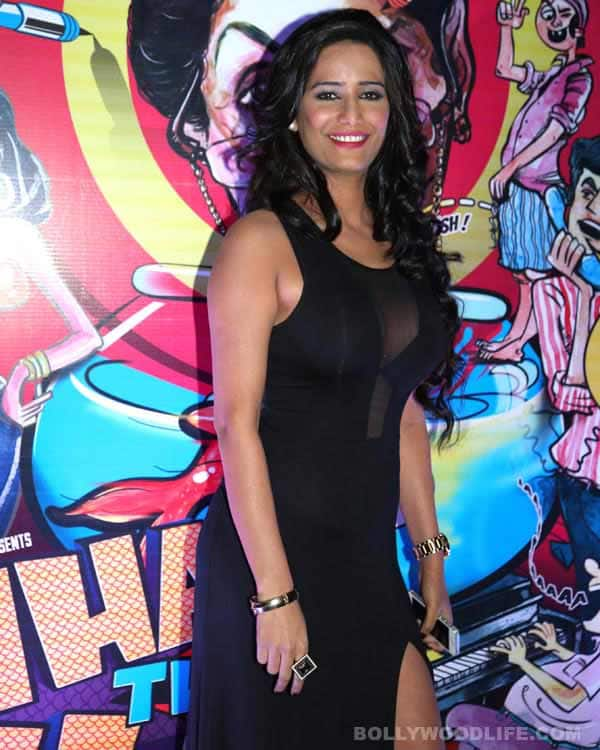 However ridiculously funny that possibility may sound but the unbelievable thing has happened with Pandey pataka. the Nasha babe's website has been hacked by militants-or so does Poonam claim!
Such is the popularity of Poonam Pandey that apparently militants have decided to cash in babe's fan following. We hear that the Nasha babe woke up on Monday to see something shocking on her website. 'Pakistan Zindabad' and 'Rise (sic.) a voice for justice of (sic) Kashmir' was flashing on Poonam's website.
And now Poonam has sunk into panic mode. Known for her fearlessness, ( when it come to dropping clothes) Poonam is now afraid for she now fears that some militant group might attack her. "I've never been afraid of being attacked. For the first time in my life I am scared.
The hackers seem to be terrorists. I don't know how to deal with that.This time the attack is from a source I can't handle. These people sound like militants and they've taken over my website. My team is working on an early restoration. But the damage is done. And I wonder if I am safe. What if they attack me next?," maintained the controversial item gal.
Looks like even the militants have decided to attack the perfect bombshell to get their message across! Tch-tch!