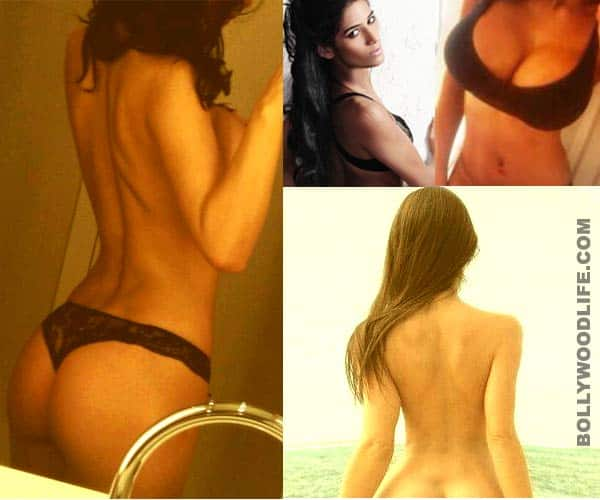 skip advertisement
Check out the Nasha babe's latest pics, which also come with an added piece of advice from the fame hungry starlet
Poonam Pandey is back at it again and this time not just with her almost nude pics! The Nasha babe tweeted this morning, "Having a dirty mind is okay, but having a clean heart is important." Now had that statement been said by anyone else we might have had understood, but it coming from someone who is best known for showing off her curvaceous body to the common man, we really couldn't take it. Has she taken onto the task of educating her good-for-nothing twitter followers? We wonder…
Along with this, she also tweeted pictures of her bulging bosom and her thunderous hips to the max. The fame hungry model, who rose to fame post her proclamation of posing nude for the Indian cricket team during the World Cup, has been sharing a lot of her pics of late while practicing yoga. Need we mention that those pics were less of yoga gyan and more of sensuous arousing?
Is Poonam Pandey getting too desperate? View pics!
All of this makes us confused about her intentions. Sharing her semi-nude pics has become common news nowadays, but giving an added gyan along with it makes us wonder whether Poonam has been meeting some gyan guru of late and taking coaching lessons from Asaram babu or Nityanand maybe?? What do you think BollywoodLifers?