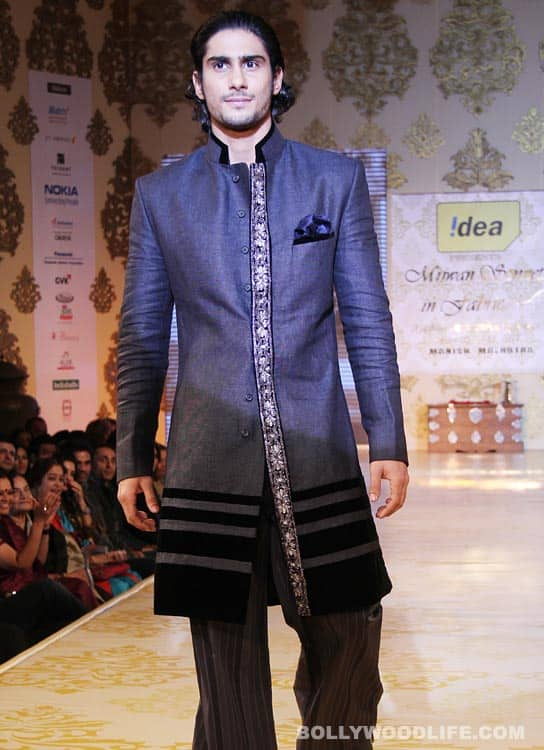 As the actor gears up for the release of his new film Ekk Deewana Tha, we wonder if the lad has what it takes to enter B-town's coveted superstar league
Prateik's journey in B-town started off with a supporting role as Genelia D'Souza's brother in Jaane Tu…Ya Jaane Na. Since then the actor has been inundated with character roles rather than meaty main lead offers. But the point to ponder is – why don't filmmakers and industry insiders who go raving about the actor's acting skills and persona bother to cast him in something more substantial? On his resume the actor just has one movie to boast about in which he hogged the limelight all by himself. Breaking the character role curse, Prateik finally had a My Friend Pinto in his kitty as the main lead, but even that bombed miserably. There's no denying that legendary artist Smita Patil's son definitely has some mojo that makes him stand out in the crowd, but when it comes to fitting the mould of an out-an-out Bollywood hunk, we think this usually spaced out actor doesn't have the necessary earmarks for it. Usually disinterested in the whole process of making himself known to the audience, the Ekk Deewana Tha star is not a very good conversationalist, the evidence being in the monosyllabic replies he blurts out at press conferences and interviews. Also, language is a barrier for him which obviously comes in the way of him becoming a veritable Bollywood superstar. His Hindi still needs to be a li'l more refined and his emoting a tad more convincing. All this, along with a plain lack of enthusiasm, the requisite passion for cinema and an inspiring and iconic personality he needs to make it to the B-town's top-cat domain.
He definitely needs to show the drive and the spark, till then maybe he has enough to do with main lead roles in small budget movies and supporting character offers.