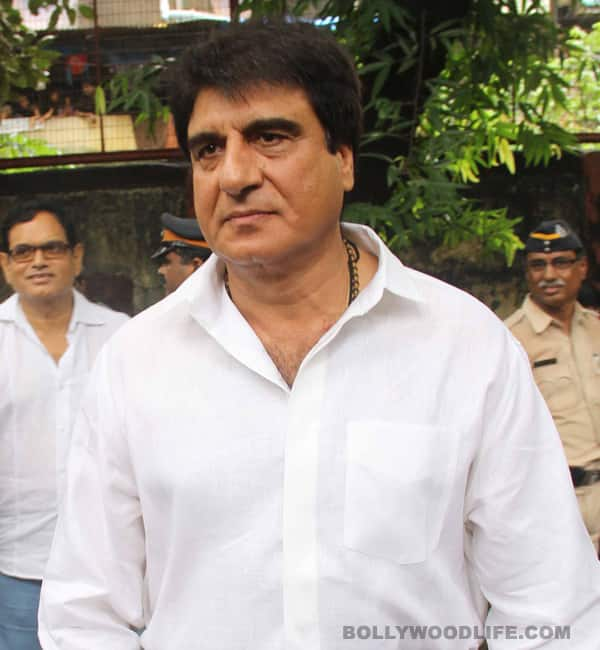 The former actor and now Congress spokesperson seems to have made a fool of himself with the comment. But it's not stopping there…
Bollywood actor Raj Babbar, who is also a spokesperson for the Congress party, landed himself in a rather unappetising soup when he said that two days ago that a full meal was available in Mumbai for Rs 12. The remark was made when he was trying to prove that poverty levels have gone down in the country. While that might be true, haven't prices of fruits, vegetables and essentials shot up, Mr Babbar?
He said, "People should have full meals two times a day. How one can have it is a very good question that you have asked. Even today in Mumbai city, I can have a full meal at Rs 12. No no, not vada pav. So much of rice, daal saambhar and with that some vegetables are also mixed."
A Rajya Sabha member of the political party, Rasheed Masood, tried to top Babbar's Rs 12 figure by saying meals were available for as low as Rs 5 in Delhi! "You can eat well for Rs 5 in the Jama Masjid area of Delhi," claimed Masood.
What's more, a senior leader like Farooq Abdullah has now upped both Babbar and Masood by saying that only Re 1 is needed to fill your stomach. "If you want, you can fill your stomach for Re 1 or Rs 100, depending on what you want to eat," he said, adding, "We are working to change the life of the poor so they can eat well be healthy and India can progress."
The Bharatiya Janata Party and the Communist Party of India have not taken too kindly to these comments; neither has the media.
And it's surprising that even as poor children in the country are dying after consuming mid-day meals provided in schools, ruling party members are busy commenting on how economical food is easily available on Indian city streets – just to prove that their pro-poor policies have worked, perhaps?
Babbar's son Prateik's film Issaq hits theatres today, but the senior actor is hogging the headlines for his seemingly insensitive remark. We suggest politicians take more interest in actually reducing poverty and providing quality meals for children in schools than making stupid remarks for political mileage!