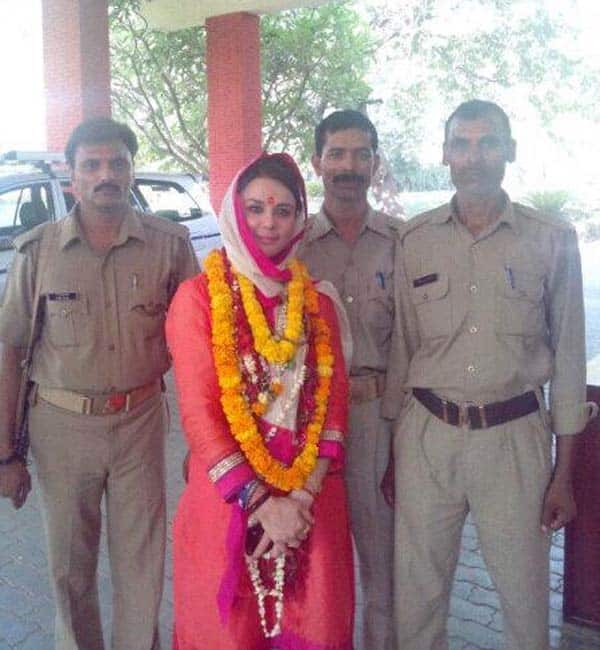 Preity visited the holy city to seek blessing from the almighty. However, her visit became a political hoopla
Actor and IPL cricket team owner Preity Zinta had recently visited Varanasi to seek blessings of the almighty. Her visit caught momentum and soon was touted a political campaign as a reason for her visit to the holy city. The Kal Ho Naa Ho actor upon reaching Banaras said, "I am his (Modi) fan, hope he wins, he doesn't need campaigning, have just came to pray to God." So was the dimpled actor there to pray for her Lok Sabha candidate? There is no confirmation on this as yet, though the actor has made clear that she was not campaigning for any political party.
The actor turned entrepreneur took to Twitter to clarify. She wrote, "I don't campaign for any political party. Have not done it in the past nor will do it in the future. Hope it's clear to everyone once & 4all." However, the actor did not shy away from expressing her fondness for the Prime Ministerial candidate. She further tweeted, "It's amazing how every 1is discussing Mr. Modi. After a long time there's such curiosity4 one Man. Hope he can live up2 all the expectations!"
Well, we second your thoughts Preity!