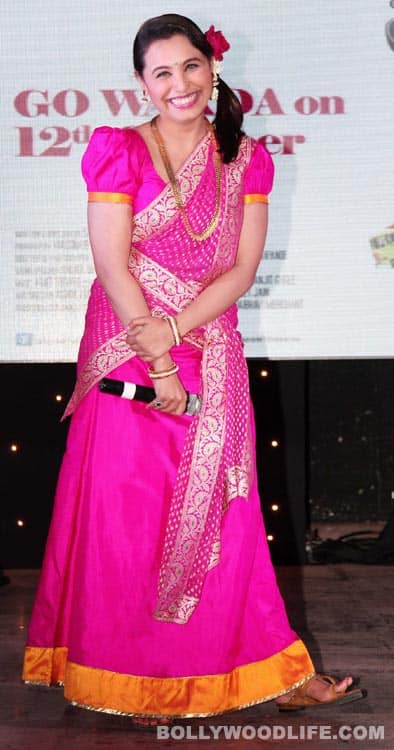 skip advertisement
Well, that's what we felt at the Dreamum wakeupum song launch
Sachin Kundalkar's directorial debut in Bollywood looks promising. But wethinks Aiyyaa is inappropriately being touted as leading lady Rani Mukerji's comeback film – it was not that long ago that she did a fabulous job with Rajkumar Gupta's No One Killed Jessica. The trailer of this new fantasy flick really got us excited, especially thanks to Rani's shenanigans. That is why we were excited to be at the Dreamum wakeupum song launch.
The first thing we noticed was that leading man Prithviraj wasn't 'kaala' (dark), as seen in the poster and trailer of Aiyyaa. The dishy dude said, "I play Suriya, an unassuming guy who does not care about his appearance. But there are songs in which the same man is the object of Meenakshi's (the heroine's) fantasy. In the song sequences, the man fits all those cliches of masculinity."
Does Prithvi actually get the same screen time as Rani, especially since he is just part of her fantasy? When we watched the trailer again we realised that a Marathi guy says 'Yes' to marry Rani, and the object of her dreams doesn't really figure in reality. We just hope the handsome import from Kerala isn't doing just a glorified cameo in Aiyyaa.
ALSO READ: AIYYAA song Dreamum wakeupum: Is Rani Mukerji copying Vidya Balan?