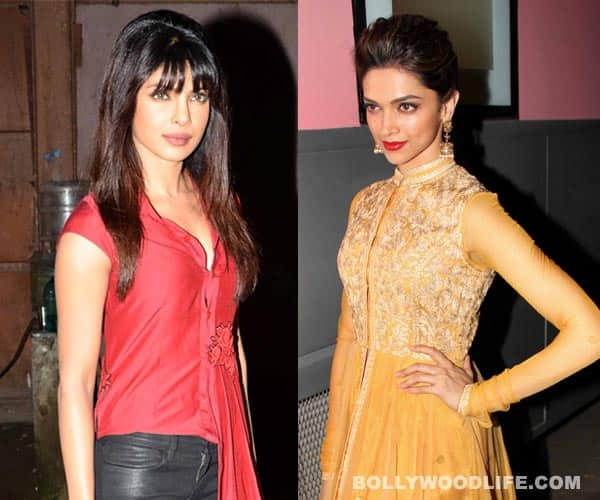 Though both the actors are quite popular and successful, but when it comes to social media, one of the two is better all thanks to her social networking skills. Read on to find out who it is!
Priyanka Chopra has had quite an eventful year so far. The actor launched her second single Exotic that also featured international sensation Pitbull. Then she was busy promoting the film Planes in the United States. The actor had lent her voice to the character Ishani in the film. That apart, Piggy Chops has Zanjeer 2.0 to look forward to in September.
We were on Twitter sometime back stalking all the B-town celebs. Yes, we at BollywoodLife love to do it and we found that Piggy Chops is more popular than Deepika Padukone.
The Zanjeer actor is ranked fourth on the Bollywood celebs rankings on Twitter with 4.518.986 followers beating all other female actors including Deepika Padukone who is placed sixth on the list with a following of 4,069,302.
This comes as a surprise because Deepika is reportedly the first actor to cross Rs 500 crore mark with three of her films being big hits this year (Race 2, Yeh Jawaani Hai Deewani and Chennai Express).
Yet, she faces a tough competition from Priyanka Chopra. However looking at a cut throat competition between the two ladies on Twitter, it seems that Deepika will beat Priyanka very soon.