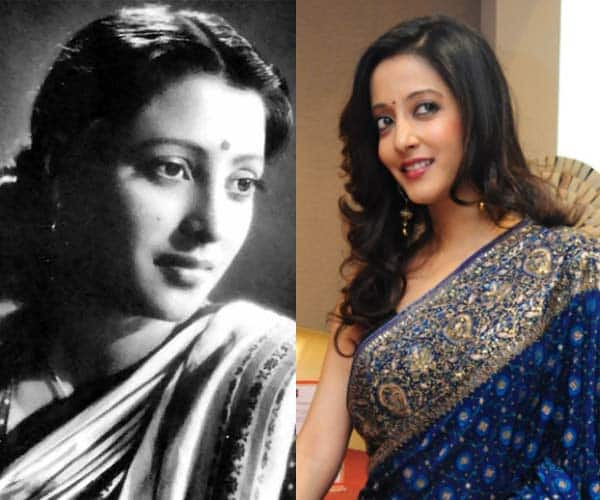 The legendary Bengali actor who passed away on January 17 will be recreated on the big screen by her own granddaughter
Raima Sen is jittery these days. The daughter of Moon Moon Sen and the granddaughter of the legendary actor Suchitra Sen is all set divert her anxious energy into creating something very iconic. A biopic on Suchitra Sen is being conceptualised and Raima will be portraying her own granddaughter on the celluloid. "I'm terrified at the thought of playing my dida (grandmother) on screen because I will have to enact iconic scenes from some of her earliest and most popular films. After the elections are over, I have to watch these films so I don't go wrong or her fans will never forgive me," said Raima in an interview to a daily.
The film, we hear, is tentatively titled Nayika and it is likely to be made in Hindi as well as in Bengali. Filmmaker Abhijit Chaudri will recreate Suchitra Sen's heydays in Tollywood and her eventual withdrawal from the public eye.
We also gather that the said biopic has been in the pipeline for over a year now. Suchitra Sen was in fact briefed about the project before she passed away early this year. It will be interesting to see now how the legendary actor's pretty granddaughter Raima essays the larger-than-life character on the silver screen!