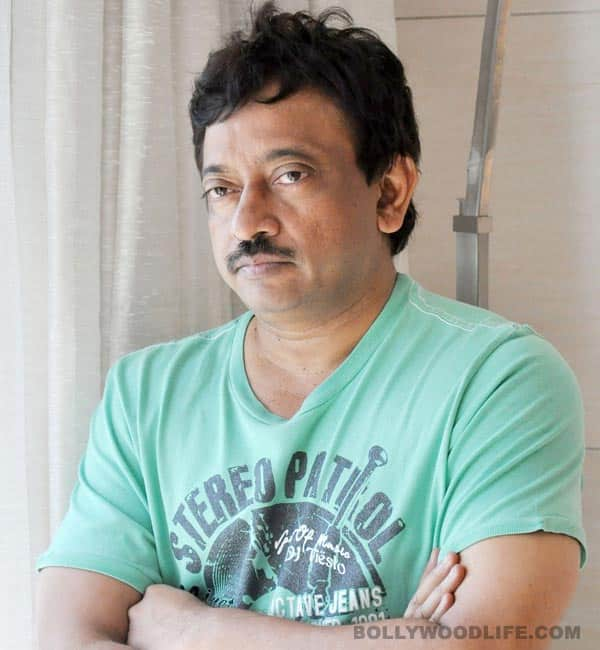 A short while ago we witnessed the Bhoot Returns maker gushing about the Dharma Production film. Really? Was he praising it or…? Read on to find out!
Ram Gopal Varma is an avid tweeter. And while his microblogging sometimes becomes the source of fabulous entertainment, at other times we're frantically trying to figure what RGV is trying to say. What's more, recently we caught Ramu in one of of his bizarre moods when he went on and on about Karan Johar's Student Of The Year.
So was he trashing it – like he did Amitabh Bachchan's acting (we still can't get over that episode, by the way)? Surprisingly, no. The Bhoot Returns maker was going gaga about SOTY. And here's a list of tweets that appeared on his microblogging site a few days ago.
Note: All statements to be taken with a pinch of salt. And we've added that coveted pinch just to make it easy (and hopefully hilarious) for you, dear BollywoodLifers!
Tweet: I love the sheer never before seen imagery and the extraordinary originality and even more extraordiny directorial brilliance
What he actually meant: It's a typical Karan Johar film, nothing new. Yawn!
Tweet: Kuch Kuch hogaya mujhe Student of the Year trailer dekhte dekhte."
What he actually meant: I just couldn't stand it!
Tweet: I strongly feel student of the year will break the records of 3 idiots.
What he actually meant: I don't think anyone will watch it.
Tweet: I rate Karan johar far far more higher than Mehboob khan v.shantaram Rajkapor guru Dutt and Bimal Roy
What he actually meant: With such stalwarts in the Bollywood industry, who will take Karan Johar seriously?
Hehehe! Now that was really wicked of RGV, no? But then that's what we think he meant. So tell us, dear readers – do you agree with us about the real meaning behind his tweets?