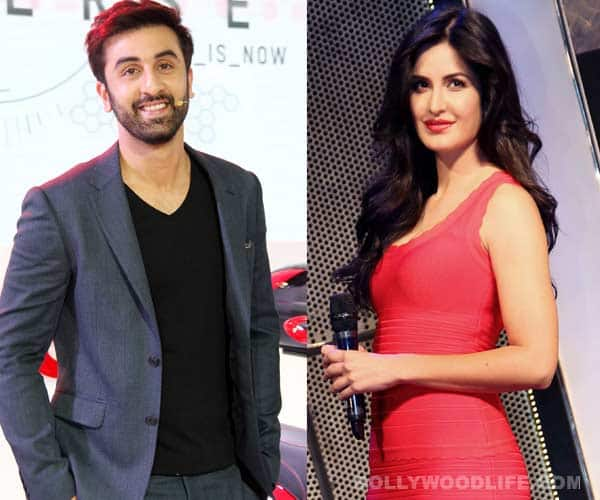 The latest news doing rounds is that the Bang Bang babe flew to Sri Lanka to spend some quality time with her boyfriend after a looooo..ng break, and this ajab prem ki ghazab kahani is indeed a little complicated now
Ranbir Kapoor and Katrina Kaif's bikini pictures clicked during a holiday in Spain threw the lid off a secretly guarded relationship. Both Ranbir and Kat refused to go public even after this incident. That's not it, what made matters worse for this couple was when Kareena Kapoor Khan revealed a little more and went on to declare Kat as her sister-in-law. Guess that was just too much for the commitment-phobic Kapoor lad to handle. A khabroo from the industry has now revealed to a gossip website that Ms Kaif who switched from the eternal bachelor of Bollywood Salman Khan's gal to being B-town's ultimate Casanova's chic is extremely upset about his wandering ways.
And even if both Ranboo and Kat have not taken the plug off their relationship, we hear that the relationship has lost its fizz. Sad na? But the couple is hoping to take time off each other and see if romance will be back in their relationship when they meet again. Katrina is hopelessly hoping that RK Jr will remain loyal to her, especially considering the fact that she went against her friends and well-wishers to start her relationship with Ranbir. It seems that Kat herself is no mood to marry, but she's looking forward to some kind of commitment from the Kapoor lad.
May be the Dhoom:3 babe should take her co-star Aamir Khan's advice seriously and rekindle her relationship with Sallu. After all, didn't we hear SK declare that he's hoping to marry by the end of this year. May be Kat might just resolve the Kick actor's quest for his Ms Perfect. Or may be this heroine is well versed with Sallu miyaan's sense of humour. However, with Ranbir's commitment issue we wonder if this is the end of another love story in Bollywood. Or, will Katrina's love win over her beau and the duo will soon be seen romancing on the beaches of Sri Lanka or then some other location.