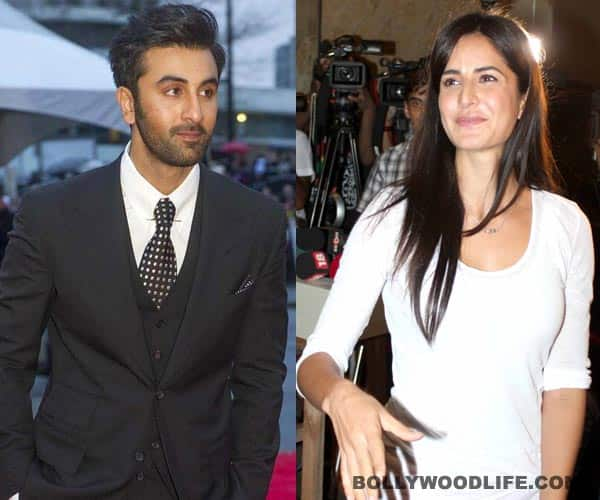 After all the spying by Daddy dearest Rishi Kapoor, Ranboo's personal life seems to have taken a back seat. But does that mean he is avoiding alleged girlfriend Kat?
We all know too much about the whole bikini story and how it has reportedly taken a toll on Katrina Kaif and Ranbir Kapoor's alleged relationship. The Dhoom 3 babe was so miffed with her pictures being splashed all over that she even wrote an open letter to the media. On the other hand, the Kapoor lad didn't react to any of the reports and decided to keep mum (wise move, we say). So Kat, who got all hot and bothered with the expose should be the one maintaining distance from Ranbir, no? But in this the case, it's the other way around. The Rockstar actor has been keeping it low ever since he got photographed with his ladylove in Spain. The junior Kapoor even skipped Kat's sister's wedding recently.
Yes, it could be work – we thought of that one. We know that the Kapoor scion is busy with two films, Bombay Velvet and Besharam. But Ranbir, when you are a celebrity, you need to squeeze some time out from your hectic work schedule for your loved ones, no? Maybe RK Jr should take some advice from Ranveer Singh on this one…. he he he! After all that has happened, wethinks Ranboo should spend more time with his 'girlfriend' KK to make sure the relationship weathers the storms we know it will face. But we see no effort by him to play the supportive lover, while Katrina even flew down to Sri Lanka a couple of times to be with her sweetie, despite knowing that the media's prying eyes would be trained on her. All we can say is – this is truly an ajab prem ki ghazab kahani!