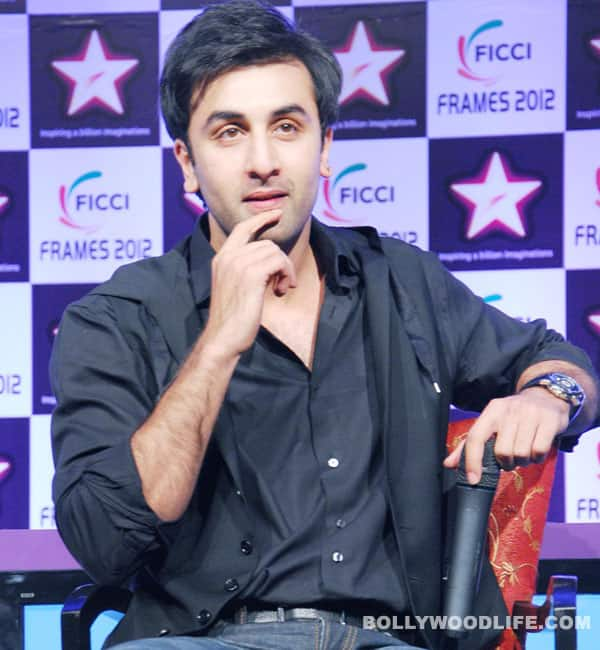 Besharam filmmaker Abhinav Kashyap recently stated that only 'India's biggest superstar' (Ranbir Kapoor) could pull off the Besharam role. Has the filmmaker gone a little too far in praising the star of his latest film? We wonder what Salman Khan, Shahrukh Khan, Aamir Khan and Amitabh Bachchan would say to Kashyap's super-sized statement!
Every filmmaker – successful or relatively new – has to cater to his lead actor's mammoth ego, tantrums and starry demands, at least until his film releases. Something like this happened with Abhinav Kashyap too, as he dealt with his Besharam star Ranbir Kapoor, whom he considers to be the country's biggest superstar. But still, Kashyap isn't complaining!
Not many may know this: Abhinav's much-anticipated quirky comedy Besharam starring Ranbir Kapoor and debutant Pallavi Sharda started swimming in troubled waters during the pre-production stage itself. The problem was with the price demanded by the Kapoor lad to play the title role. Initially, Kashyap's hero demanded a whopping Rs 20 crore, which was not acceptable to or affordable by the producers Viacom 18, but we heard that eventually Rs 15 crore was decided as Ranboo's remuneration, besides 70 percent of the profit.
Considering the Dabangg director's new movie is releasing soon, Kashyap has stated that he considers Ranbir to be the biggest superstar of the country, also asserting that the actor will stay on top for the next 15-20 years! Really, Abhinav? At the song launch of Besharam, Kashyap was all praises for B-town's youngest heartthrob: "I think the point of the title Besharam is not that you become shameless. But it means, don't be afraid of what society or the world thinks or says about you. If you have your own thought process and point of view, it doesn't have to be what the world says is right or wrong."
There's no denying Ranboo's growing popularity and success rate as far as his films are concerned, but is he really 'India's biggest superstar'? What do you think, peeps?