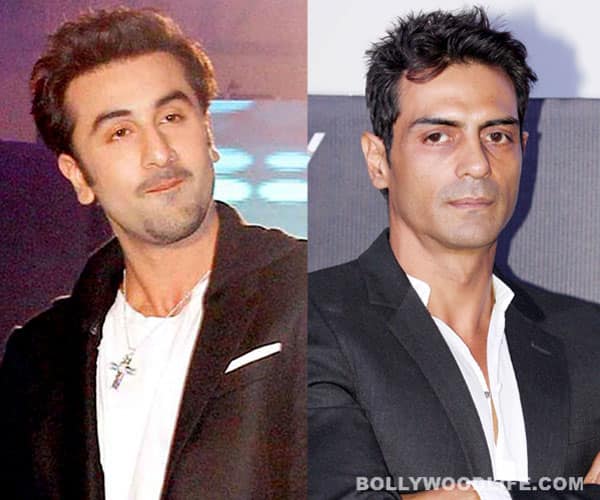 Ranbir's role in the film has gone meatier, which has not gone down too well with Arjun
Ranbir Kapoor had clearly stated that Roy is not his film. "It's is not my film. I play a supporting character, and the lead actors are Arjun (Rampal) and Jacqueline (Fernandez)," the Besharam actor had said. However, looking at the posters and all other publicity materials of the film, we can easily say that Ranboo is stealing away all the limelight from Arjun. It's clearly visible that bechaara Arjun is being sidelined in the promotions.
That's not all. We have also heard that the script of the film has undergone a lot of revisions and with that, the Kapoor lad's role in the movie has grown stronger when compared to Arjun's role. And all of this has not gone down too well with Mr Rampal, we hear.
However, debutante director Vikramjit Singh denies the rumours. "I don't think Arjun resents anything. The script has undergone a lot of changes like it usually happens. Like any other script, this one also needed some adjustments and changes and Ranbir's role has turned meatier," he was quoted by a leading daily.
Well, atleast the director accepts that Ranbir's role has gone meatier. And we can't really blame him. After all, Ranbir is selling like hot cakes in the market, while Arjun has not had a successful run at the box office from a long time, no?