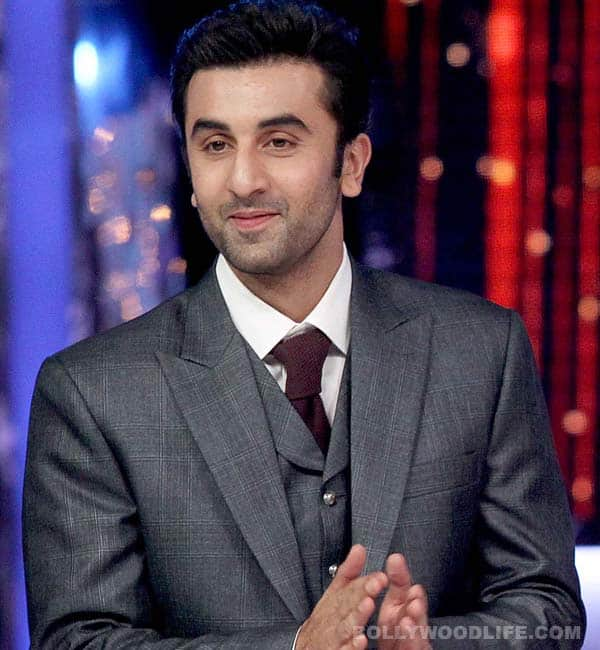 He is known as the playboy of B-town. But looks like someone wants to change his image
A little birdie tells us that Ranbir Kapoor is in for an image makeover. Obviously, not any physical attributes. He is quite blessed that way, thanks to the Kapoor genes, no? We hear that the playboy of B-town who has hopped from one girl to another now wants to come forth as a shareef khandaan ka beta. Yes, you read right. Yea, even we felt like rolling our eyes and we even wondered if the recent Alok Nath trend had any influence on Ranbir's decision for an image makeover. But well, looks like it's more like a New Year resolution. So the story goes like this.
Remember during a film's release about two-three years ago, the actor had opened up about the trauma he went through as a child in a family suffering from marital discord? Well, trauma or not, he doesn't shy away from his family now. In fact, it looks like he is getting more connected to them each passing day. Only last year, the actor worked in a film, Besharam along with his parents, Rishi Kapoor and Neetu Kapoor. Now we hear that when he was in New York with his alleged girlfriend Katrina Kaif, the actor visited his ailing aunt, Ritu Nanda, who is undergoing treatment for cancer in NYC. We remember that he had said that he wished to spend time with his aunt in New York and though he was on a leisure trip with his alleged lady love Kat, he didn't neglect his family. How sweet, no?
Well, we wonder if this move was to impress mommy dearest in a way that she sees his alleged current in a good light. Or to impress Katrina by showing that he is sucha family person. Wink, wink. Whatever the intentions, we are glad that the Kapoor lad is putting in efforts to change his philandering image in B-town.