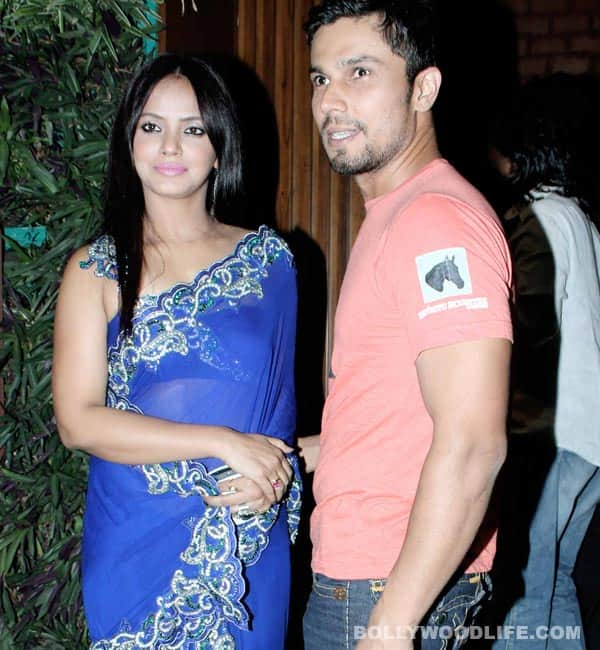 The Murder 3 hunk's long-time girlfriend Neetu Chandra is not sure of her future with the dishy actor
Randeep Hooda and Neetu Chandra have been dating each other for quite some time now. The two have neither acknowledged their relationship not have they wasted any time refuting the rumour mills that have been going abuzz about their alleged affair. But now, after his remarkable success in films like Jannat 2 (where Hooda completely overshadowed Emraan Hashmi with his performance) and Jism 2, the dishy dude has certainly become a star you can ride your money on. He also has Murder 3 to look forward to, where Hooda will be playing the lead. On one hand, Hooda is getting more popular amongst the masses, but sadly, his girlfriend Neetu is not even in the reckoning. Perhaps that's why Neetu is unsure of her future with Hooda. "I had a wonderful relationship with Randeep but I don't know where it is headed. Unless I am sure of a definite future, I don't want to talk about it," said Neetu in an interview to a daily.
A little birdie also tells us that the two had a verbal spat at a recent party after which they drifted apart from each other. Neetu has firmly maintained that Randeep is not ready for marriage, neither is she. So what is the status of their complicated love equation? "I can't say we are in a relationship…it would mean we are readying for a longer and more serious commitment," confessed Neetu. Looks like after watching her boyfriend's steamy scenes in movies like Jism 2, the Chandra babe is hesitating to introduce Hooda to her family. Right, Neetu?