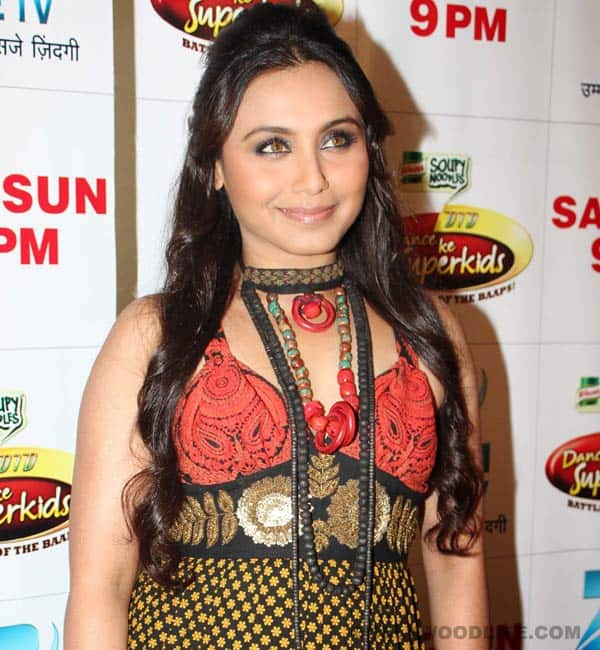 The Aiyyaa actor frequently sends across strong signals of her 'close' association with the Chopras. We wonder why she doesn't confirm our suspicions once and for all….
That Rani Mukerji has been spending quality time with the Chopras, especially Aditya Chopra, is known to all. So it didn't come as a surprise to us when we heard that Ms Mukerji went out of her way to be the perfect…err…'good friend' and cancelled all media events and theatre visits to gauge the response to her latest film Aiyyaa last weekend just to be by the side of speculatedly soon-to-be father in law Yash Chopra. The veteran director-producer has been in hospital recovering from an attack of dengue, with his wife Pamela Chopra, sons Uday Chopra and Aditya in attendance, along with the oh-so-supportive Ms Mukerji! You don't do so much for 'just' friends – na, Rani?
There's something definitely odd about the man in Rani's life. And we are most intrigued by it all, more so after her latest release Aiyyaa, which told the story of Meenakshi (Rani), who desperately wants to marry her dream man. But the outspoken actor recently made it clear that she's single in real life; obviously, everyone wants to know more about her relationship with the reclusive Adi. But when she was poked about her close proximity to the media-shy director and asked whether they are married as per some of the media buzz that we so carefully listen to, she said, "As far as my marriage with Aditya is concerned, I can only say – Main toh abhi kunwari hoon. Uff!
Now that Kareena Kapoor and Saif Ali Khan are legally married and all the young 30-somethings in B-town are hitched up in one way or the other, we would like to give our Queen a small bit of advice – Rani, please get married before it's too late. Haven't you heard the famous Salman Khan number: Ek baar jo jaaye… jawani phir na aaye?