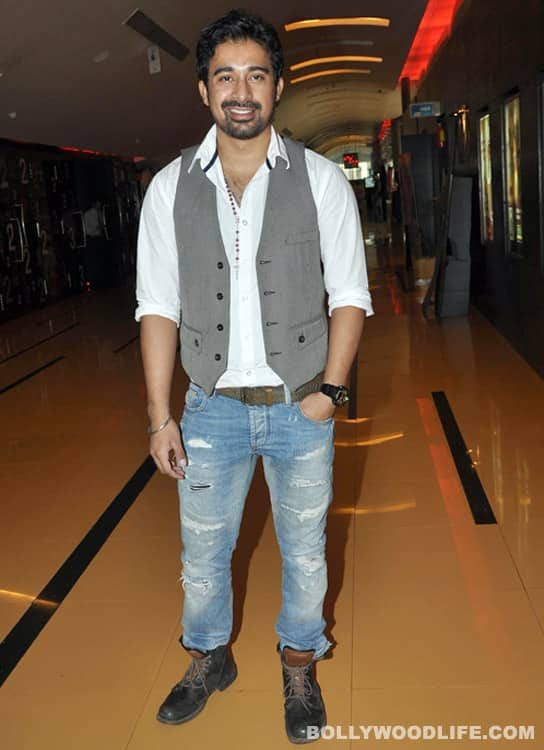 The Singham dude has always been known as a huge prankster, perhaps the best in B-town. And the new kid on the Bollywood block, VJ Rannvijay Singh, seems to be aiming to take over that position…
From putting on his adventure gear in the reality show Roadies to trying to make a mark in Bollywood with London Dreams and Action Replayy, Rannvijay Singh is finally here with his first film. He plays the main lead in Nagesh Kukunoor's Mod. So how and when did the role happen for him? The actor tells his side of the story: "I was conducting auditions for Roadies and grilling the participants, which is my usual, everyday job. That's when I got a call from Nagesh and he asked me to audition for the role. Honestly, the audition was pretty much the toughest thing I did in my life.  The brief given to me was that this is going to be the most difficult role I'm ever going to portray and yes, it was, as promised," said Rannvijay.
But it was not all hard work and no play. People are still talking about the time on the sets of Mod, when Nagesh – after wrapping up his work – entered the room where the technicians were supposed to be working; to his horror, he found the whole set turned upside down! The one person responsible for causing the disorder was Rannvijay. He was running around pretending to be Batman, with a cape tied around his neck. No one was being allowed to work!  Christened "official troublemaker" by the director himself, Rannvijay takes the diplomatic route when asked about the chaos he would create while shooting. "As you know, I get paid to talk, so it was really tough to keep quiet," says Ran in a deceptively subdued tone. But there is more to him, as we found out when we asked about his personal favourite Nagesh Kukunoor film. Rannvijay says, "First is Iqbal, as I am a sportsman myself, and then it's Dor."
What was it like working with Ayesha Takia, who is his co-star in the movie? "Ayesha is a lot of fun. Not many people know that this girl has an amazing sense of humour. A typical Nagesh set is all serious and silent. Every AD dies to work with him, as they get to learn so much from him. So considering I am not a very silent person, which is so contrary to Nagesh sir's work culture, I found my partner in crime in Ayesha. She has done so many movies with Nagesh – I guess she's finally found someone who bought out the best in her," Ran blows his own trumpet. So what's more enjoyable, acting or anchoring? "As of now I am trying to maintain a balance between the two. You see a completely different side of me when I anchor, whereas the satisfaction I got after shooting for this movie was unbelievable."
Finally a solo film on his filmi plate – how does that feel? And will he prove to be competition for the A-listers in Bollywood? "After watching the film, I was reassured that I've done a good job. So let the film release, we will see what happens next," he says, dodging the actual question.