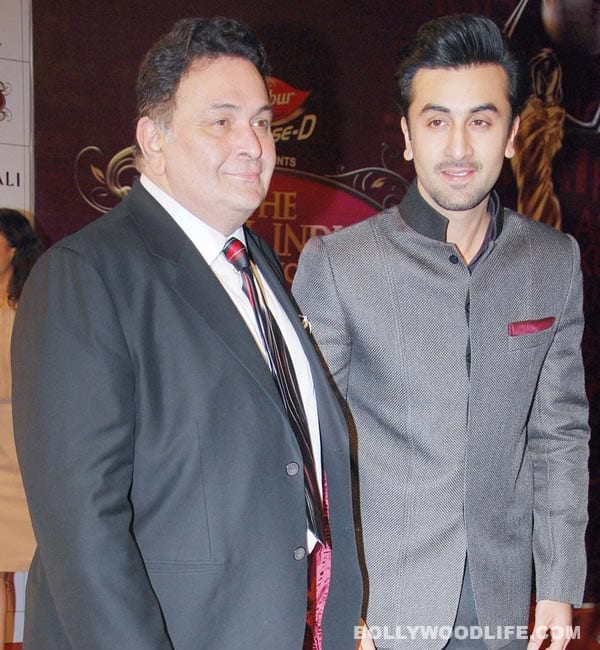 Going by the garma garam khabar is certainly seems so! Looks like daddy dearest is irked by Ranboo's recent antics and has started keeping an eye on him
Off late, Ranbir Kapoor has been in the news only for his personal life and his father Rishi Kapoor isn't too happy about it. Well, that's the reason wethinks Ranboo's dad is apparently keeping a tab on his whereabouts. Rumours are rife that even though the Sr Kapoor is playing it cool, he keeps calling his watchman at Krishna Raj to enquire about Ranbir whenever he is in town. Apparently, the watchman notes down at what time Ranbir comes home and also who accompanies him. We are sure the Barfi! actor never thought we would be paying such a big price for being a public figure.
But Ranbir will soon have his privacy back. Reportedly, the Kapoor bungalow in Bandra is under renovation 'coz a new doorway is being made which would give Besharam actor a separate entrance and exit to his room. Now that's a smart way to stay away from all the prying eyes, no?