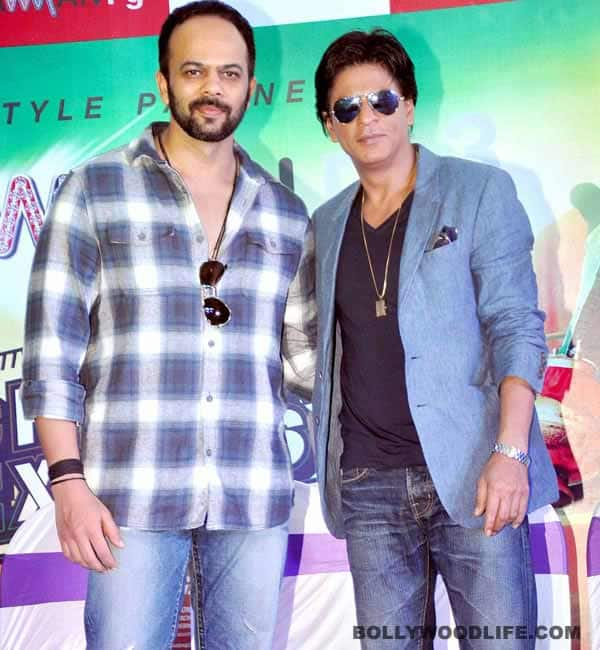 The actor-director duo has delivered a blockbuster in Chennai Express, and plan to carry ahead their professional relationship with regional language films
Shahrukh Khan and Rohit Shetty made an unexpected pair when they came together for Chennai Express, but they got cash registers ringing and perceptions changing. Now the grapevine tells us that the duo is looking at taking a shot at regional films too. Before leaving to shoot for Khatron Ke Khiladi 5 in South Africa, Rohit announced that he would be making six Marathi films under his banner. He also said that he has received some scripts from his friends in the Marathi industry and has spoken to King Khan about them. While Shahrukh may not have the time to do full-fledged roles in these films, he is definitely interested in investing money in Rohit's latest venture. He might do cameos in some of these films, of course, provided he gets some free time out of his already-busy schedule.
And what about the film that Rohit plans with Shahrukh has main lead? That will happen, the director explained, but after two or three years. For now, he has Singham 2 to work on, apart from KKK5, but plans to do a second film with the Don actor once both of them have the time – in fact, the script is ready, he told us, but it will have to wait for a while. Alongside all this, he will produce those Marathi films with his new buddy aka the common man Rahul, the halwai.
This fresh friendship between the two powerhouse B-towners has been the talk of the town for some time now. If all goes well, the dosti could actually do some good to the regional film industry, bringing in money and the oh-so-important attention, hai na?