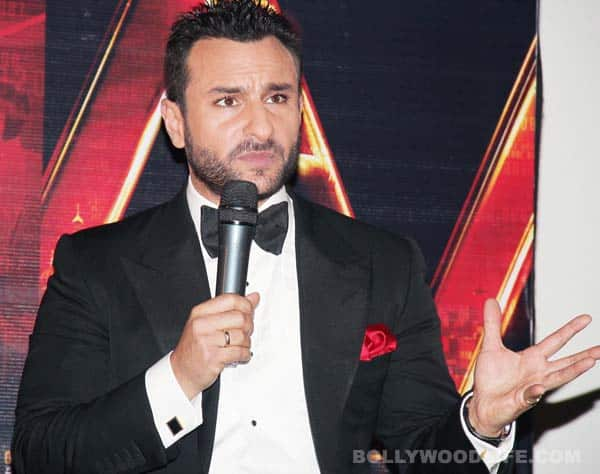 The Nawab Khan reached late for an event, blasted the media, was unapologetic about reaching late, then later went on to apologise for the same…
Saif Ali Khan provoked the ire of the media once again, this time at an event in Delhi. The Bullett Raja actor reached the venue three hours late along with co-stars Sonakshi Sinha, Jimmy Shergill and director Tigmanshu Dhulia. When media asked him to apologise, the Omkara actor said that it was not his fault and went on to cancel the scheduled press conference.
Kareena Kapoor's husband first, blamed the Delhi traffic for the delay; then moved on to blame the Delhi Election Commission for not informing about the time properly; then went on to the extent of saying that stars should never come to the Capital for promoting their films and finally, professed that he would henceforth give interviews from Mumbai only.
Finally, after the angry episode, late in the evening the District Election Officer (North), A M More, announced that not only has the Love Aaj Kal actor apologized for his behaviour but the district administration was also apologetic for the ruccus created at the event. Saif was later heard apologising to a few organizers on his way out.
Whatever it is Saif, wethinks it would be great if you could stick to your statements and not make so many excuses for such petty issues… After all saying sorry for your mistake doesn't really harm anybody's image. Haina BollywoofLifers? Psst Psst… a word of advice- it would be great if you would not blast the media from time to time without any fault of theirs!