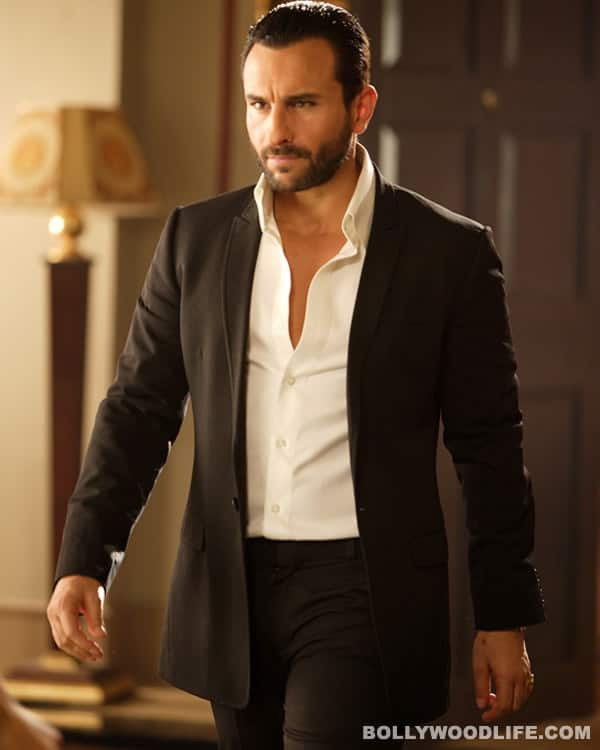 While the triumvirate Khan is satisfied making Rs 100-crore blockbusters, the Cocktail star has set slightly different goals professionally
When it comes to star power, we like it that the suave Saif Ali Khan doesn't harbour any delusions. In an interview, the Cocktail star admitted that he isn't as successful as the other, more popular Khans in the industry – Shahrukh Khan, Salman Khan and Aamir Khan. And it doesn't unnerve him that his name isn't taken in the same breath as the superstar Khans. Does that mean Saif isn't ambitious? Not really!
"I'm well-paid and enjoying what I have in my career," says Kareena Kapoor's beau in an interview to a newspaper, but quickly adds, "I want to go international in my field, like my father (Mansur Ali Khan Pataudi) and grandfather (Iftikhar Ali Khan Pataudi). But I don't mean taking my films to a festival. I want to do something big."
By big, we guess Saif's talking about making universally-appealing films that'll reach out to a wider audience across the globe. Though the new Nawab of Pataudi doesn't have a stronghold in the international market, we think he's got what it takes – the look, sophistication and charisma – to be a part of a worldwide project.
So no wonder Saif isn't concerned about competition from the Shahrukhs, the Aamirs and the Salmans. He's worried about battling it out with the Brads and the Toms of Hollywood at the box office. But looking at his line-up of films (Race 2, Judwaa remake), we don't think it's happening anytime soon!