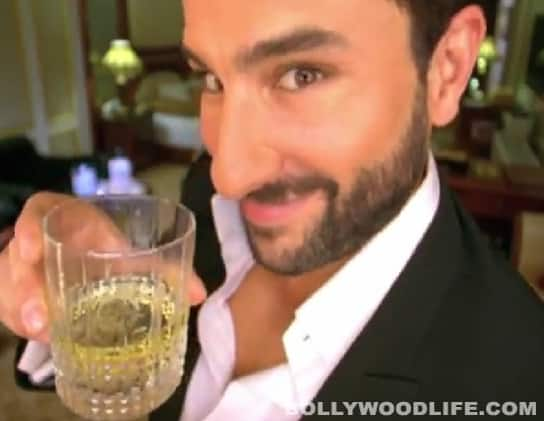 The Pyaar ki pungi song has become the pick of the Agent Vinod music album, but Saif's drunken dance reminded us of an ad for an innerwear brand starring the actor…
Song and dance in an espionage thriller can only be the stuff of Bollywood films and Sriram Raghavan's Saif Ali Khan-Kareena Kapoor-starrer Agent Vinod is no exception. One song that has caught the fancy of almost everyone who listens to it – perhaps for its madness rather than its musicality – is Pyaar ki pungi, in which a drunk (or pretending to be?) Saif dances around making a fool of himself for the camera he knows is watching him, before he thrashes those who are spying on him in a hotel room.
The song, though touted as an item number with the super hot Malika Haydon getting up close and personal with Saif, is integral to the film, the makers insist. Saif seems to be having great fun dancing with gay (we mean that as a mood description, not a comment on sexuality) abandon and it did manage to make us laugh. What struck us after we watched a few times was that it was so familiar… it reminded us uncannily of a TV commercial which the Nawab shot some time ago but which still plays fairly regularly on some channels.
The advertisement was for an innerwear brand and has Saif fooling around on a racing track, having a ball, while the other runners are seen sweating as they aim for the finish line. Saif's expressions in the ad and a few steps he plays out match his goofy act in 'Pyaar ki pungi'. Take a look and tell us if you agree…
ALSO READ: Maryam Zakaria: Kareena Kapoor looks way better without makeup!
Prem Chopra: Saif Ali Khan's acting skills have improved drastically