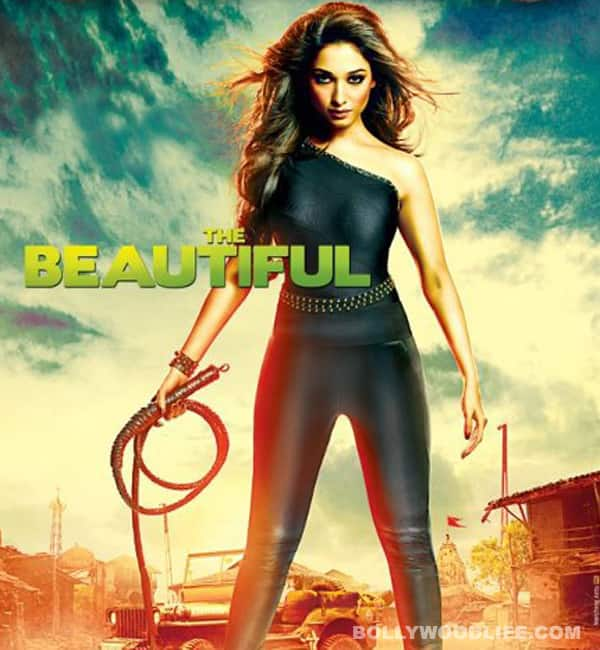 The Housefull 2 director thinks that his Himmatwala babe will be the Sridevi of this era
Nobody expects too much from Sajid Khan's cinema, but each film he makes manages to garner at least Rs 100 crore at the BO. Now Sajid has decided to remake the 80s Jeetendra-Sridevi starrer popcorn-flick Himmatwala. His remake or 'rewrite' (as he likes to call it) stars Ajay Devgn and the latest import from South India, Tamannaah. The posters look kitschy and somehow the director already seems to know that his film is a blockbuster; he claims that in bold letters on the teaser poster. And he has his reasons: his track record and his new hottie heroine.
More than his film and his leading man, Sajid seems to be upbeat about the girl he is introducing to Bollywood in Himmatwala – Tamannaah! In a recent interview he said, "Tamannaah is going to be the next Sridevi in Bollywood. She is immensely talented and hardworking. Plus, it's always a joy to work with South actors, as they are extremely disciplined." Sajid's stress on Tamannaah being disciplined makes us wonder if the B-town girls he has worked with so far have given him a tough time. We will save our verdict on this pretty lady till we watch the trailer and then the film when it releases.
ALSO READ: Tamannaah sizzles in Rebel: View Pics