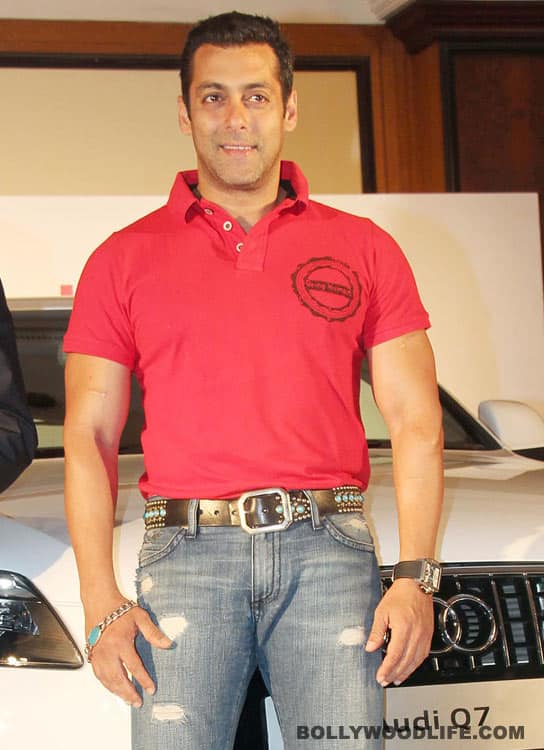 Apart from his charity, Being Human, and a lot of other good works, the superstar also goes out of his way to help his buddies in B-town
You know all about how Salman Khan has been instrumental in making Katrina Kaif who she is…career-wise, of course! And both you and we have seen how he has helped starlets like Zarine Khan and Mahek Chahal, Sneha Ullal and Hazel Keech, none of whom have managed to reach even starlet status. He has also been the catalyst for some of the best hot-bods in B-town, from Hrithik Roshan to the young Arjun Kapoor, Boney's son, to get into superb shape. And now we hear he is going one step further in the name of friendship – our buddy the birdie told us that he has asked his Bodyguard director, Siddique, to take on Aamir Khan in his next. Siddique did want to work with Salman again, but apparently the script would be better suited to the Ghajini guy, the Dabangg dude felt. And he was even willing to speak to the actor if the director wanted him to, the buzz insisted. None of this is substantiated; in fact, Siddique says that he has to finish working on the script before he thinks of casting anyone, so we wait to find out more. Of course, all this makes us wonder: are Salman and Aamir on the same side because they are friends and so on and so forth, or are they bonded against a certain superstar actor who recently made a rather unfortunately unsuccessful film starring himself wearing a funny rubber bodysuit? Wonder what Shahrukh Khan says to this one!
And along the way, we thought of something we had forgotten about. In the Bollywoodlife poll on which male star has the best butt, we left out Salman Khan. You may think it was because we plain forgot, but we had logic on our side in this decision. You see, if we had included Salman, he would have won not because he does have the best rear-view, oh no! He would have walked off with the honours – probably tucked into theback pocket of his jeans – because he has such a huge fan base, a lot of which looks at any story on Salman Khan on our site. And that would be a definite bias that would skew the results of any poll. No?
ALSO READ: Will Salman Khan rescue Zarine Khan?