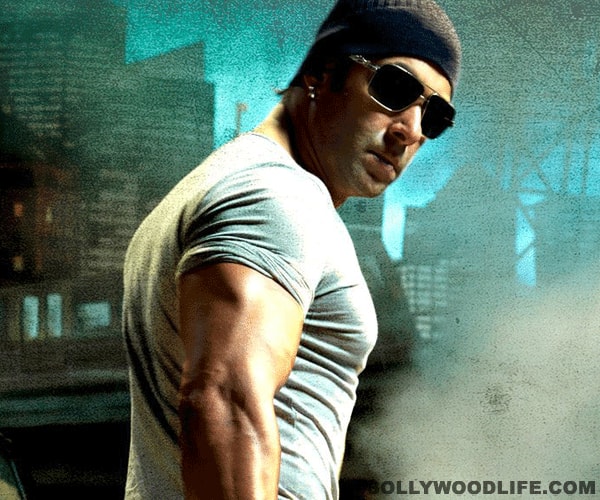 After a series of back-to-back superhit films, the Bodyguard actor has been unofficially named as the 'Blockbuster Khan' but he doesn't think so
Over the years Salman Khan has become one of the biggest stars as far as BO openings are concerned. He has been constantly compared with his peers, Aamir Khan and Shahrukh Khan, but the fact is that Sallu has the most loyal fan following among the three of them. Irrespective of the story (or the lack of it) and the leading lady of the film, his fans throng the theaters and wait for him to take his shirt off.
The Dabangg dude seems to have reached a phase in his career where he knows what his fans expect from him and manages to keep them fairly satisfied. His friendship with Aamir and spat with SRK has been written about at length, but we were surprised when Sallu recently displayed his self-depreciating sense of humour. Talking to a tabloid he said, "Shah Rukh is the Badshah, Aamir is King, while I'm the joker."
Wethinks either Salman is being sarcastic or he is trying to put an end to the rat race which he is always being dragged into. Who is your favourite Khan?
ALSO READ: Aamir Khan says Salman Khan is No.1
SATYAMEV JAYATE Review: Aamir Khan's calculated risk?