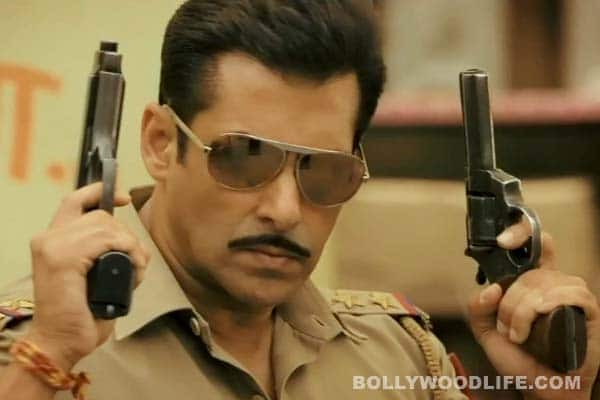 That's what Chulbul Pandey said. Read on to find out what else he said and how it all sounded in Angrezi…
The dialogue promos of Dabangg 2 didn't match the magic of its prequel. But does that stop us from turning and twisting it in the 'lost in translation' churner? Naah! So we did just that. But were we ROFLing at the result? Take a look and find out for yourselves, peeps!
Hum ek ahinsawaadi thaanedaar hai. Goli toh chhodiye hum to kisiko gaali tak nahi bakte.
I one non-violent police officer. Bullet you leave, we to anyone abuse not even give.
(Then how exactly are you planning to entertain your audience Mr Dabangg Khan?)
Ma ki jhoothi kasam nahi khaate. Jhootiya saala!
Mother's fake swear don't eat. Liar bloody!
(Whoa! Chulbul Pandey can really get creative with words, no?)
Waqt tumhara kharaab aaya hai, din hum gine?
Time yours is bad come, days I count?
(Tch tch! Bahut nainsaafi hai or it's so unfair!)
So did you find these translations funny? Tell us, BollywoodLifers!
ALSO SEE:
DABANGG 2 dialogue promos: Salman Khan – Prakash Raj's war of words lack the punch