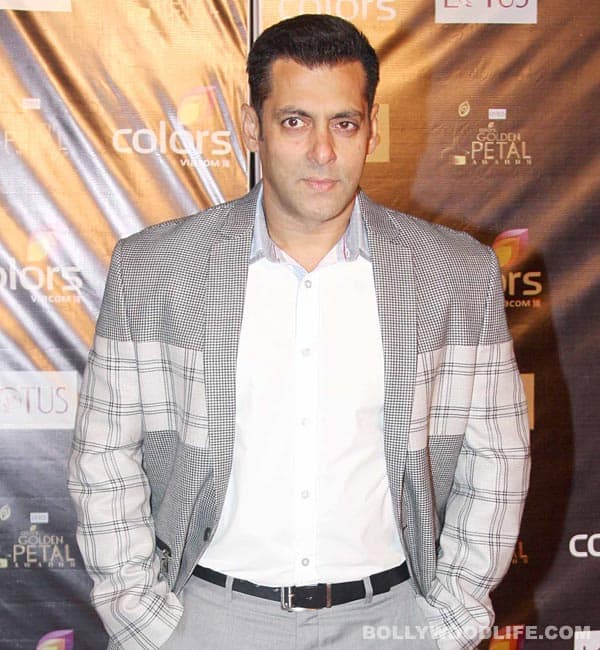 Cineswami takes a look at the superstar's career in recent times and wonders if next year will be an overdose of Salman for fans
Successful actors are brands these days. Shahrukh Khan has famously said that he is merely an employee of his own brand. The key to nurturing brands is keeping the demand and supply scenario in check – meaning that audiences need to be kept thirsting for more, rather than being supplied with a steady stream of product. Salman Khan has not had a release since 2012's Dabangg 2 and will not have a release in 2013, unless Riteish Deshmukh's Lai Bhaari, in which Salman has a special appearance, releases this year.
2014 will see the release of no fewer than three films starring Salman. Mental or Azaad or whatever they choose to call it is due a January release. Kick will release over Eid and his film with Prabhu Deva will either go head to head with Farah Khan's Shahrukh starrer Happy New Year during Diwali or more likely compete with Anurag Kashyap's Ranbir Kapoor starrer Bombay Velvet in the Christmas release frame. Then there is also the small matter of Anees Bazmee's No Entry Mein Entry, featuring Salman, the release date for which is not known. It is guaranteed however that Salman's Sooraj Barjatya film is not due until late 2015.
While all this might seem like manna for Salman fans, the question is, will there be too much of a good thing for them? Will they queue up at the turnstiles three times in a year to see their favourite star, or will Salman fatigue set in? This is not idle speculation, but a concern fuelled by Salman's track record at the box office.
Let's take a look at recent past years when Salman had multiple releases. In 2007, Saawariya, Partner, Marigold and Salaam-E-Ishq released. Only Partner made big bucks. 2008 saw the releases of God Tussi Great Ho, Hello, Heroes and Yuvvraaj. None worked. In 2009, Salman had Wanted, Main Aur Mrs Khanna and London Dreams. Only Wanted succeeded. In 2010 the debacle of Veer was more than offset by the humongous success of Dabangg. This paved the way for the successes of two Salman films in the same year for the first time in a long time – Ready and Bodyguard, a pattern followed by the victorious runs of Dabangg 2 and Ek Tha Tiger in 2012.
While Salman has proved that two films of his can work in a calendar year, will the release of three in 2013 be three much? We live in recessionary and inflationary times. The good news is that cinema is seen as a cheap source of entertainment during economic hardship and usually booms during such times. Will Salman's fans fork out their hard earned rupees and make at least one of Salman's 2014 releases, or even all three, outgross Shahrukh's mighty Chennai Express? Or will their loyalties and rupees be divided between the three films. Only time will tell.