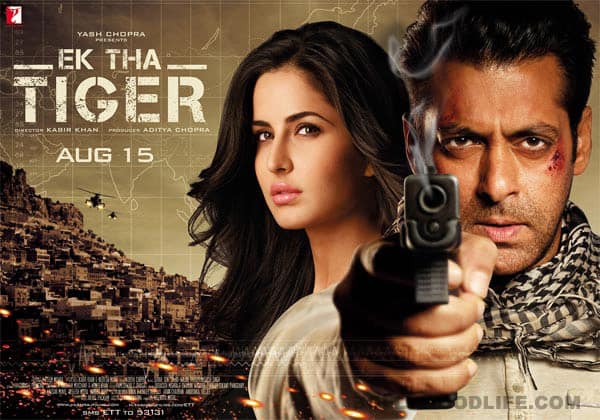 The latest trade buzz is that the satellite rights of the Yash Raj Films production have been sold for an unthinkable amount, perhaps the highest so far
Rumour has it that Sony Entertainment Television bought the satellite rights of Salman Khan and Katrina Kaif's Ek Tha Tiger for a hefty fee of Rs 75 crores! But trade analysts and the channel's business head dismiss the hot goss. In an interview Sneha Rajani, Senior Executive Vice President and Business Head of SET clarifies, "Sony had clinched the deal for the satellite rights of Ek Tha Tiger almost 15 to 16 months ago, not last week or in the recent past.
"Besides, do you think we would've paid this ridiculous price 15-16 months ago? We wouldn't settle for it even today," she insists. While Rajani remained tightlipped about the moolah coughed up to secure the deal with Yash Raj Films, insiders insist that the money paid is the highest for any Bollywood film. We are sure it's the result of Salman's re-found magical touch at the box office and the excitement Kabir Khan's film created even before shooting began.
In the past, the television broadcasting rights for Salman Khan's Bodyguard, Shahrukh Khan's Don 2, Hrithik Roshan's Agneepath and Akshay Kumar's Rowdy Rathore were reportedly bought at over Rs 30 crores each. So if the amount for ETT is higher than these figures, we think the production house should have already recovered the monies spent on the project.
No wonder then that YRF didn't mind obliging Salman's every whim and fancy! They had caught the goose that laid golden eggs, and letting it go would be foolish.