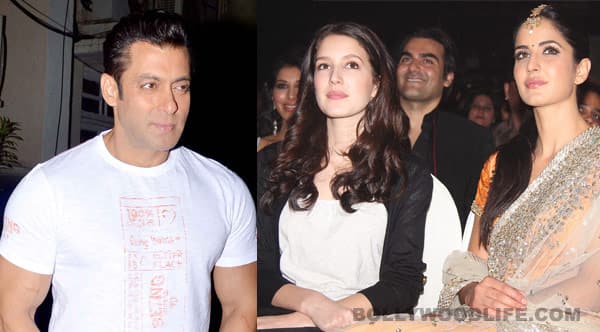 Kaif's sister is a part of Sallu's first international production venture. Read on to know why wethinks Sallu wants to help ex-lover's sister
Not so long time ago, Katrina Kaif's sister Isabelle's upcoming film Dr Cabbie's trailer was out. The film is Salman Khan's first international production venture. On a closer look at the trailer, we saw that Isabelle's name appears as Isabelle Kaif in the film's credits. Well, looks Katrina's younger sister is following her footsteps already by adding Kaif to her name. To those who don't know, Katrina was born as Katrina Turquotte and used her father's surname Kaif only for her B-town career. In fact, the Dhoom:3 actor has even admitted that her father has had no influence in her and her sibling's upbringing at all and she added Kaif to her name only for an Indian connect.
Considering that Dr Cabbie is a Canadian film, it wouldn't have been surprising if Isabelle used her last name Turquotte, hai na? Then why did she add Kaif after her name? Wethinks that Salman Khan might have had a say in it. Looks like Sallu wants to help his ex-flame's sister launch her Bollywood career. Maybe Isabelle is looking for some Bollywood offers post Dr Cabbie and that's why she has already given an Indian connect to her name. What do you think, BollywoodLifers?