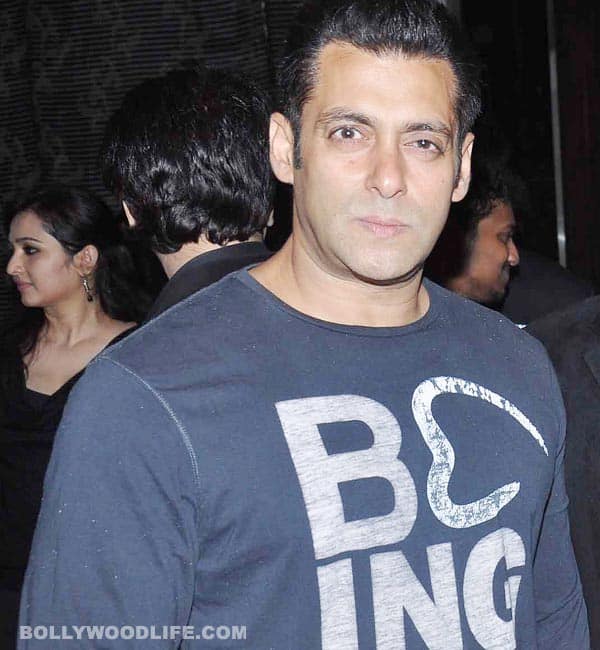 The most loved Khan is definitely not happy these days
Salman Khan might be one of the most sought after actor in Bollywood and the perfect entertaining host on small screen, but looks like Sallu's magic is fading. So, are formula films and south remakes failing the actor? Is SK's cool and sexy image posing a threat for Dabangg Khan's innovative plans? Let's find out!
Films and box office: When a Salman Khan film hits theatres one can be assured that it will get the cash registers ringing, however Jai Ho didn't create the impact a normal Sallu miyaan film does. And even the king of box office could not deliver what was expected from his movie. While the movie made approximately Rs 14 crore in the first weekend, it hit the Rs 100 crore mark after almost two weeks. And unlike Sallu's Dabangg of then Ek Tha Tiger, Jai  Ho wasn't his best at the BO.
Even when he rendered his support and graced the screen for brother-in-law Atul Agnihotri's O Teri, Salman's midas touch failed to give Pulkit Samrat and debutante Bilal Amrohi's movie the much needed boost.
Television: His recent outing on Bigg Boss season 7 proved to be more of a dampener with allegations of being biased towards Armaan Kohli and Tanishaa Mukherji making more headlines than his entertaining presence. His tiff with Kushal Tandon and Gauhar Khan increased the popularity of the lesser known actors. Now reports suggest that the actor's much awaited social show with a fun twist Paanch Ka Punch has failed to find a channel. That's not it, the buzz is that the actor might not host the Bigg Boss 8. We're sure Sallu fans like us just cannot imagine a Ranbir Kapoor or a Ranveer Singh host Bigg Boss the way Salman does, hai na?
Bad boy of B-town: Everybody loves Sallu, and this despite his not-so-good films, court cases and a history of fights and spats. He used to be the quintessential angry young man of Bollywood. The eternal bachelor of Bollywood who is most sought after by co-stars, filmmakers and fans. However one cannot help but reason out and wonder if Sallu's wronged antics are more popular, which makes him acceptable in a social crusader role in a film or small screen outing. Is Salman best accepted as the stylish wronged hero onscreen? Or is it just that Sallu is losing his magic now?