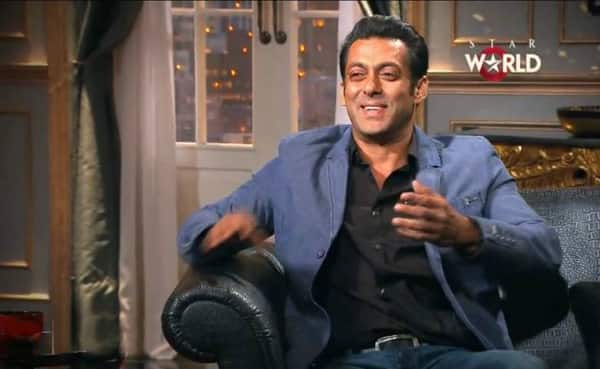 I am still a virgin!- we could not believe our ears when the Dabangg dude made that shocking confession on Koffee with Karan
We were glued to the small screen last night when Salman Khan made his irreverent presence felt as he opened Karan Johar's popular chat show Koffee with Karan 4. Much to our surprise, the Dabangg Khan was not exactly his relaxed, unapologetic and brash self. But he didn't let go of a single opportunity to take cracks at his rivals, his unfaithful ex-girlfriends and the host of the show KJo either even as he tried to showcase his suave and sophisticated side to the viewers. But the highlight of the show, undoubtedly, was a shocker that made us raise our eyebrows and giggle at the same time.
"I'm going to save myself for the one that I get married to," said Salman while interacting on the show. The crafty Karan didn't hesitate to jump the gun and inferred directly what does bhai mean is that he is still a virgin. To which Salman replied-'Yes, I am a virgin"
Sallu also maintained that our culture does not permit us to do 'it' before tying the knot. And that line made us go-oh really?
The 48-year-old superstar kept insisting how fiercely guarded he is as far has his "V" is concerned. He even went on to say that he likes to sleep all alone!
What was also surprising was that Sallu miyaan contradicted himself with some really restrained but hard-to-believe answers. He admitted that when it came to his former flame Sangeeta Bijlani, he was all set to get married. Even the wedding cards were printed. He even cheekily admitted that the reason for their break-up was he got caught cheating on her.
We certainly enjoyed Sallu's interesting chat with KJo, but it also made us ask the pertinent question-Has the Dabangg dude now turned into an expert liar or is he learning to ACT! Would you like to answer that one, BollywoodLifers?