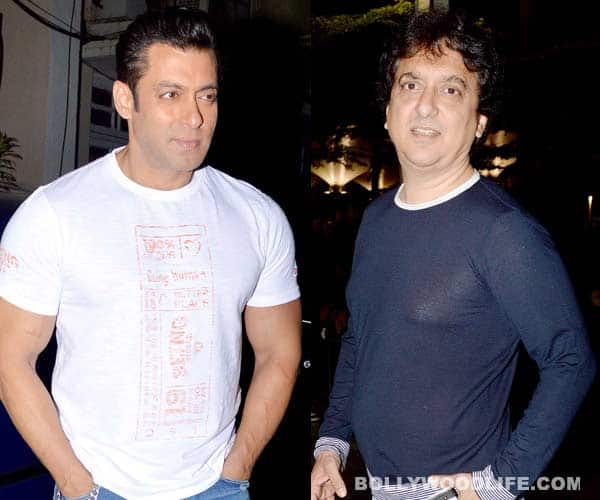 The successful producer is uncomfortable with bhai's behaviour on the sets of his next
Salman Khan is absolutely unpredictable. The 48-year-old is making renowned producer turned director Sajid Nadiadwala with his impulsiveness. We hear that Sallu has agreed to do Sajid's directorial venture even without reading the script. But the superstar's giggle is making the first time director nervous. "In the first four-five days, he would laugh every time I would narrate the scenes to him. I was very uncomfortable," said Sajid about his experience of directing Sallu miyaan for the first time ever.
Together Sajid and Salman have worked in five movies, but Nadidwala is surprised with the jolly face of Salman that's actually making him jittery. Bhai is certainly is known for doing favours to his friend without even question the quality of the script and it content. But for the first time the Dabangg dude is making his producer-director friend nervous by being himself. "I don't know if I am convinced with the shots. I don't even know if they are good looking or not. All I know is that Salman has signed 80 per cent of my films without reading the script, and almost all our films have done well," added the anxious filmmaker.
All we can say at the moment is that the filmmaker should not worry too much, after all he's working with the man with the Midas touch who can set the cash registers ringing at the box office, no matter what he does!