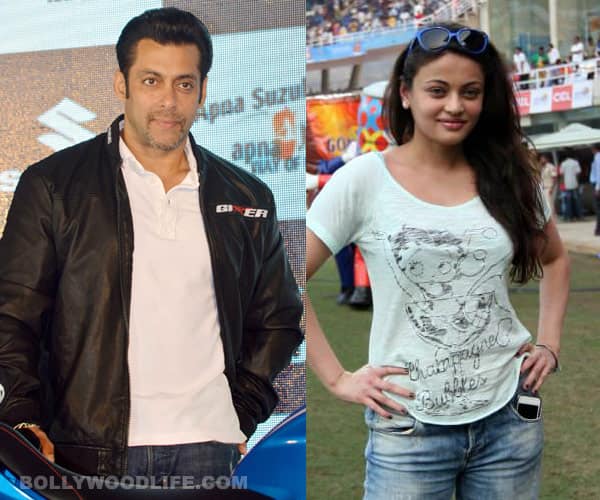 Sallu miyaan's blue-eyed protégé has stayed away from the limelight for a long time. But we hear she may soon make her comeback on the big screen
Salman Khan is one actor who has always encouraged new talent. In fact, the Jai Ho actor has launched many new faces including Sneha Ullal. Yes, Salman's alleged ex-girlfriend Aishwarya Rai's (now Bachchan) lookalike who starred opposite the Dabangg Khan in Lucky: No Time for Love. While the film failed miserably at the box office, Sneha's career in Bollywood also went down the same path. But the babe hasn't given up and is looking forward to her second innings in Bollywood. And this time too it's the Jai Ho actor who is lending her a helping hand.
"Salman recently met Sneha during a CCL match. He has asked her to hit a suburban gym of his choice and also advised her to learn belly dancing to get back into shape. She is religiously following Sallu's instructions, hoping she'll get second time lucky" said a source to a tabloid.
Sneha too confirmed the news and told the tabloid, "Salman has stayed in touch. After Lucky: No Time For Love, I did several Telugu films which were great training. Now I'm ready for a second innings in Bollywood and Salman is helping me." But just like her debut, will she make her comeback with Salman? "I cannot reveal anything as nothing is on paper yet. Wait for an official announcement" said the B-town beauty.
Frankly speaking, we won't be surprised if Khan ropes in Sneha in one of his upcoming movies. After all, he has revived many B-town actors' career too, no?