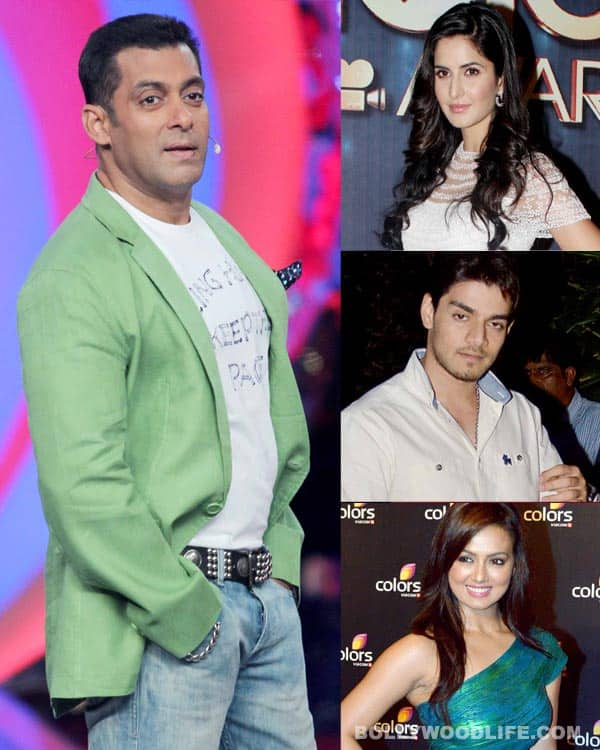 The actor has nurtured the likes of Katrina Kaif, Zareen Khan, Arjun Kapoor, Hrithik Roshan and Suraj Pancholi, and we hear that Ameesha Patel's brother Ashmit Patel is next in line
Salman Khan had a dream debut as solo hero in Maine Pyar Kiya two decades ago, and ever since then he has seen both great highs and disastrous lows in his career. Is his own fight to maintain his stardom the reason he is so supportive of all newcomers and strugglers in Bollywood?
We all know that Salman is launching Suraj Pancholi and has been supporting him through his ordeal post Jiah Khan's suicide. He also successfully launched Sonakshi Sinha in Dabangg. There are some actors though who he hasn't launched into filmdom, but has stood with them and behind them, through thick and thin. Dare anyone mess with them when Salman Khan is supporting them?
Sallu has been big brother / daddy to the likes of Katrina Kaif, Hrithik Roshan, Arjun Kapoor and Zareen Khan, to name a few. The latest to join the gang is Ashmit Patel. How does Salman choose the young people he mentors? Why does he play big daddy to these strugglers?