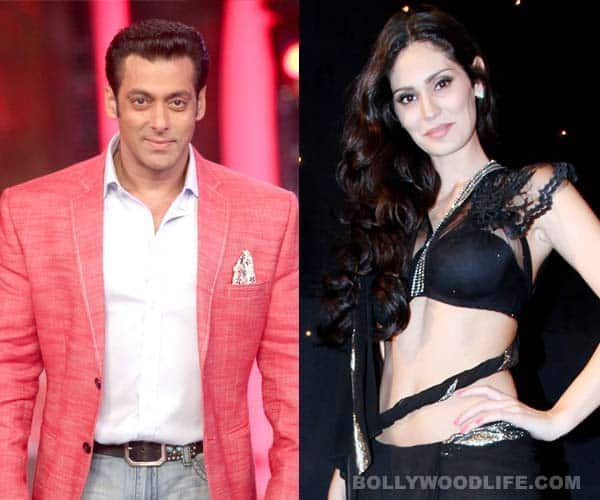 The hottie, it's seems, has won bhai over with her…ahem ahem charm. So besotted is the superstar Khan with the elegant lady that now she has a special role in Sallu's Jai Ho!
Salman Khan takes whoever he likes under his gracious wings instantly. Such is the generosity of bhai's 'Being Human' spirit that many starlets-you know who we are talking about, right-have grown in Bollywood thanks to the superstar's favours. And now Bruna Abdullah-who was linked with the 48-year old Khan dude for a brief while-has bagged a role in Jai Ho
Sohail Khan's Jai Ho! stars newbie Daisy Shah in the lead role. The babe caught Sallu's fancy and got a meaty offer straight away. Then there's sexy Sana Khan who is apparently getting close to the megastar. And now even Bruna Abdullah has jumped on to the Jai Ho wagon.
We hear that Ashmit Patel-the almost forgotten brother of long forgotten Ameesha Patel-who is playing a key role in the movie will be playing Bruna's love interest in the movie. The original script was not supposed to have Subah hone na de babe. But now given her proximity to Sallu, Bruna has bagged a special role in the project.
Looks like Salman knows how to employ his friends in the best possible way and make sure that they get their share of limelight! So sweet of Sallu miyaan no?