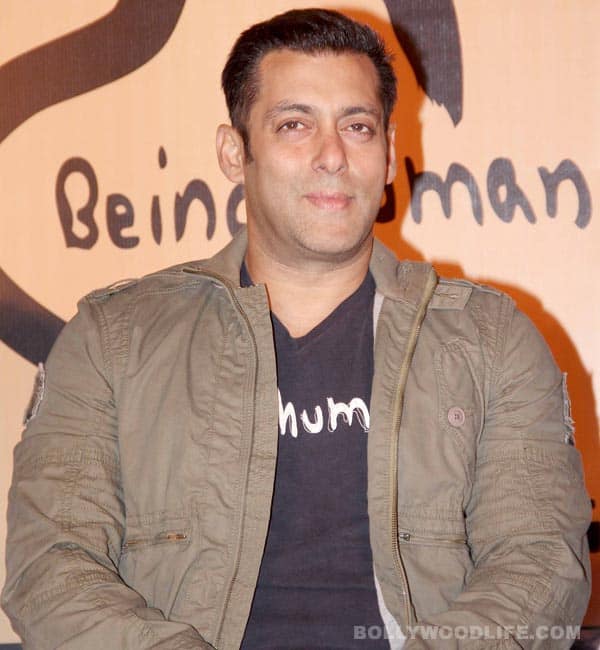 The Being Human star has decided to cut down on maar-dhaad, which had become a regular feature in his movies
Which is the last movie Salman Khan did that had no gravity defying stunts and mindless action sequences? Even the ardent Salman Khan devotees will have to scratch their filmi heads hard to find an answer to that one. From Ready to Wanted and from Dabangg to Ek Tha Tiger, it's impossible to imagine any of these flicks without violence. It's a no brainer that Sallu and violence go hand-in-hand. And so regular and predictable has the action feature in Sallu's films become that the superstar himself is bored of it.
And now blame it on his not-so-young age or the neurological condition that prevents him from jumping from the rooftops, the 47-year-old star has decided to cut down on the violence in his next project which is a remake of the Telugu superhit film Stalin.
A little birdie tells that the original project was supposed to have some power packed action sequences, but bhai is so tired of doing such films that he has asked for Stalin to be re-written without any blood and gore. Our source informs us that what Salman loved about Stalin was the idea of a human chain formed to fight corruption in unity. In the film, the hero helps distressed people. But when ordinary people come to express their gratitude to him, the lead character suggests that people stand in unity in their endeavour to help the needy.
Salman was certainly excited about the idea. The Being Human star loved the human connect in the story and he was kicked about the concept of people coming together for the welfare of society instead of waiting for a man who would emerge from nowhere to fight the bad elements.
But one also gathers that Sallu can't get rid of action so soon as he will start shooting for Sajid Nadiadwala's Kick in June which is a flat out action drama. So Salman has asked his brother Sohail Khan to get rid of all the violent sequences and urged him to focus on the human drama in the plot instead.
We at BollywoodLife too are tired of seeing Salman doing the same thing over and over again. Action, or for that matter action comedies, have certainly become Sallu's comfort zone and it is better if he comes out of it and explores something hatke. But we don't want to see bhai play the stereotypical lover-boy or an obedient son named Prem of Maine Pyar Kiya or Hum Aapke Hain Kaun. We hope that doesn't happen and may Sallu find a middle path, right in between the macho Robinhood Pandey and the overtly sensitive Prem.